To log into your AgentLocator CRM, follow these simple steps:
Step 1 Go to: crmv2.agentlocator.ca.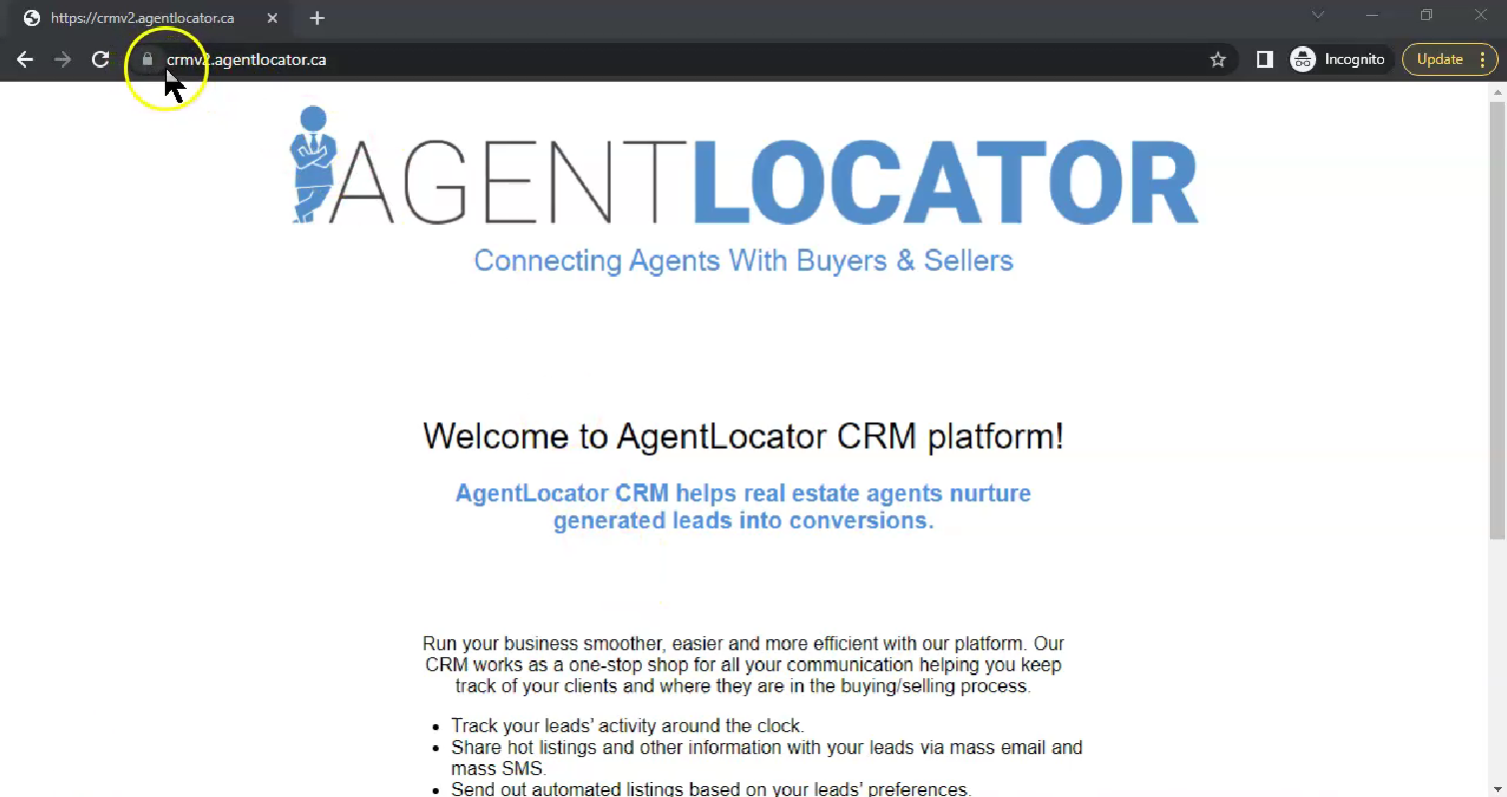 Step 2 Scroll to the bottom and click on: Access CRM V2.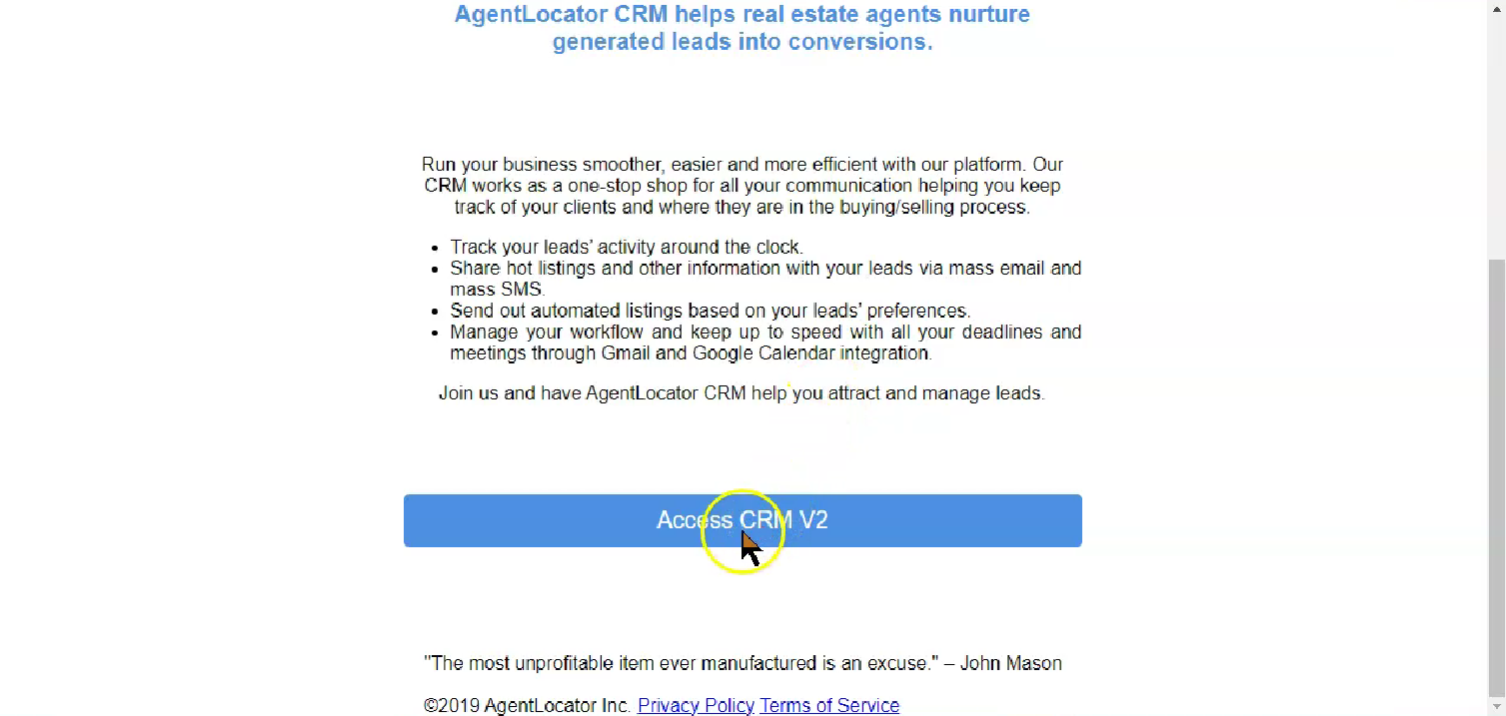 Step 3 Enter the e-mail address and password that was sent to you.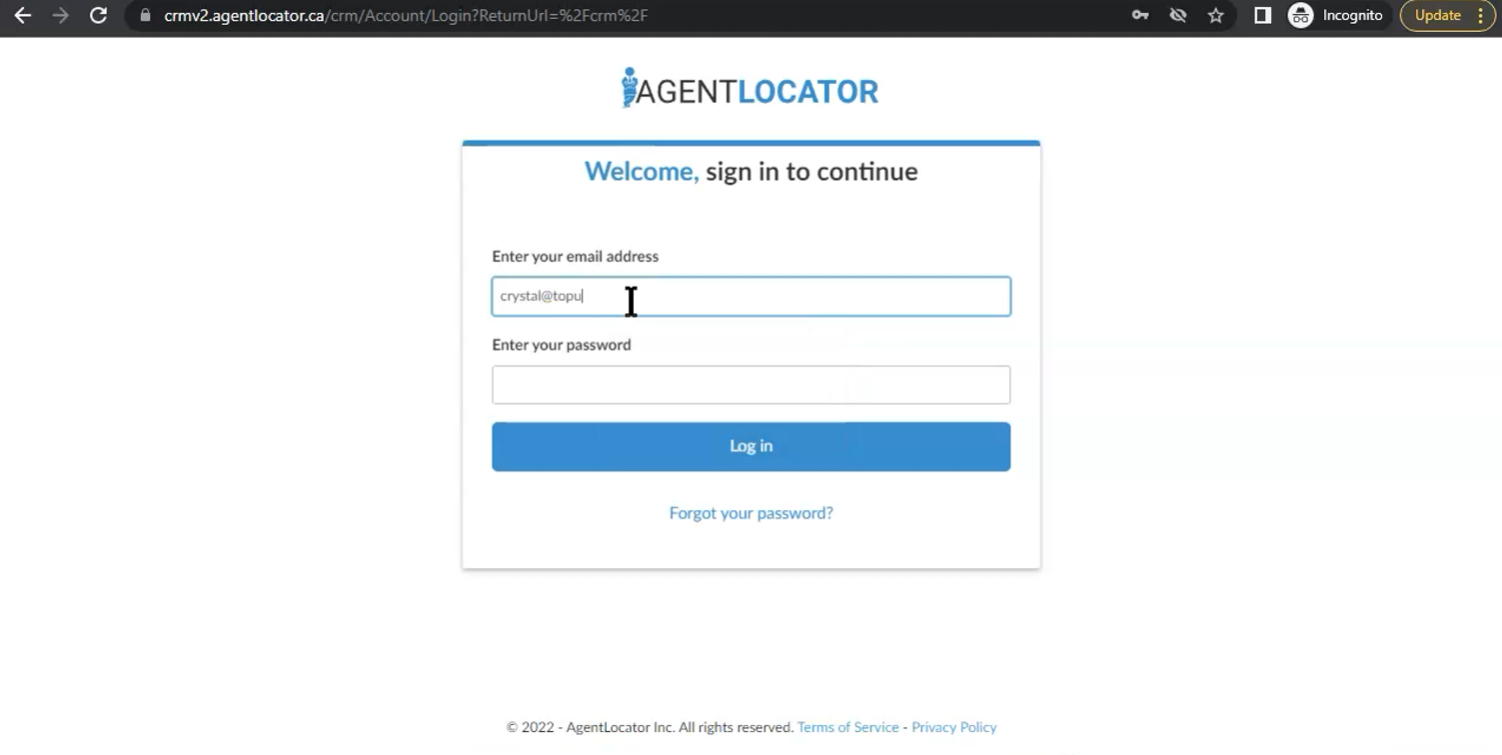 Note - You received this information in an e-mail that says: Welcome to AgentLocator.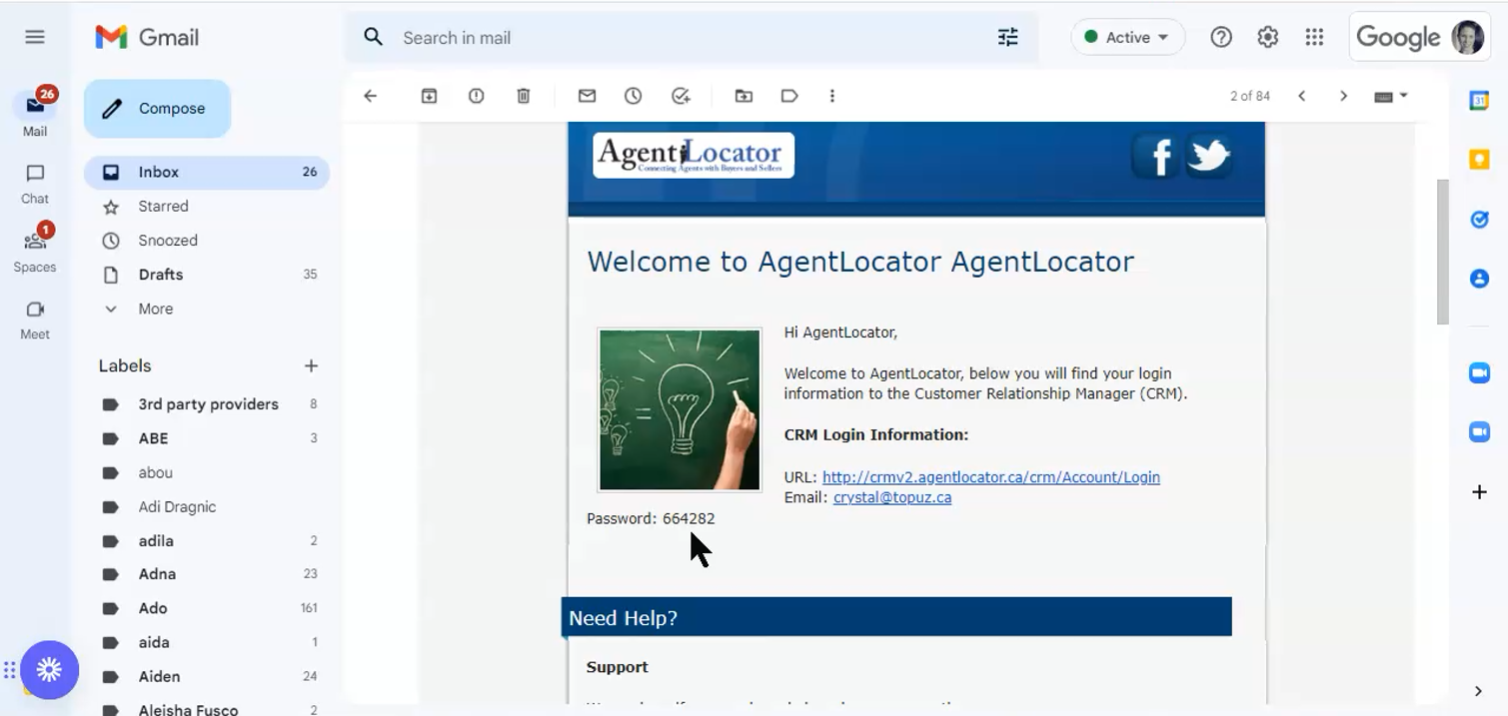 This is the first e-mail you receive from the system when we create your account.
Should you forget that information or you cannot find that e-mail, you can simply request it by sending an e-mail at support@agentlocator.ca
You also have the option to simply click on: Forgot Password.