How to send / reply to an SMS
Step 1 If you want to send a text message, you can simply type it down here.
NOTE : All your SMS messages will stay in the system, so you can always browse and go back through previous conversations.
Step 2 You can also create templates to simply select and send a specific text.
Step 3 When you send a text message, you will also see two options here.
You are going to see two check marks indicating that it's delivered.
Or in some cases, you will see that a text message has failed.
A text message that is failed does not necessarily mean that you have a bad number. In some cases, this can be a landline or their service could have dropped temporarily resulting in the failed message. When in doubt, you're always going to call these leads.
Step 4 In your CRM system, those responses are going to pop in, right here.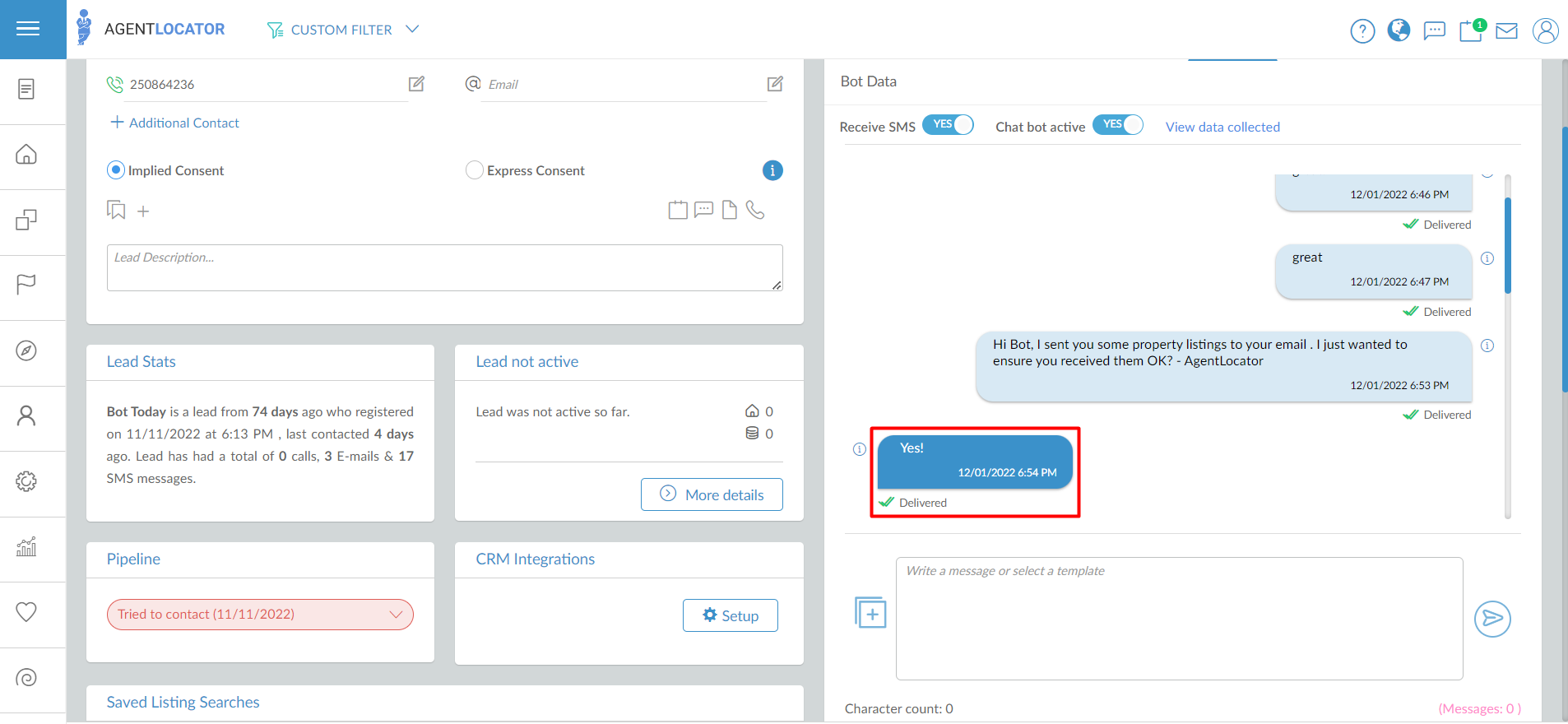 If you look closely, you will also notice a little green dot at the top of your screen. This green dot indicates that there is an inbound message that requires your attention, meaning that you have not viewed it yet.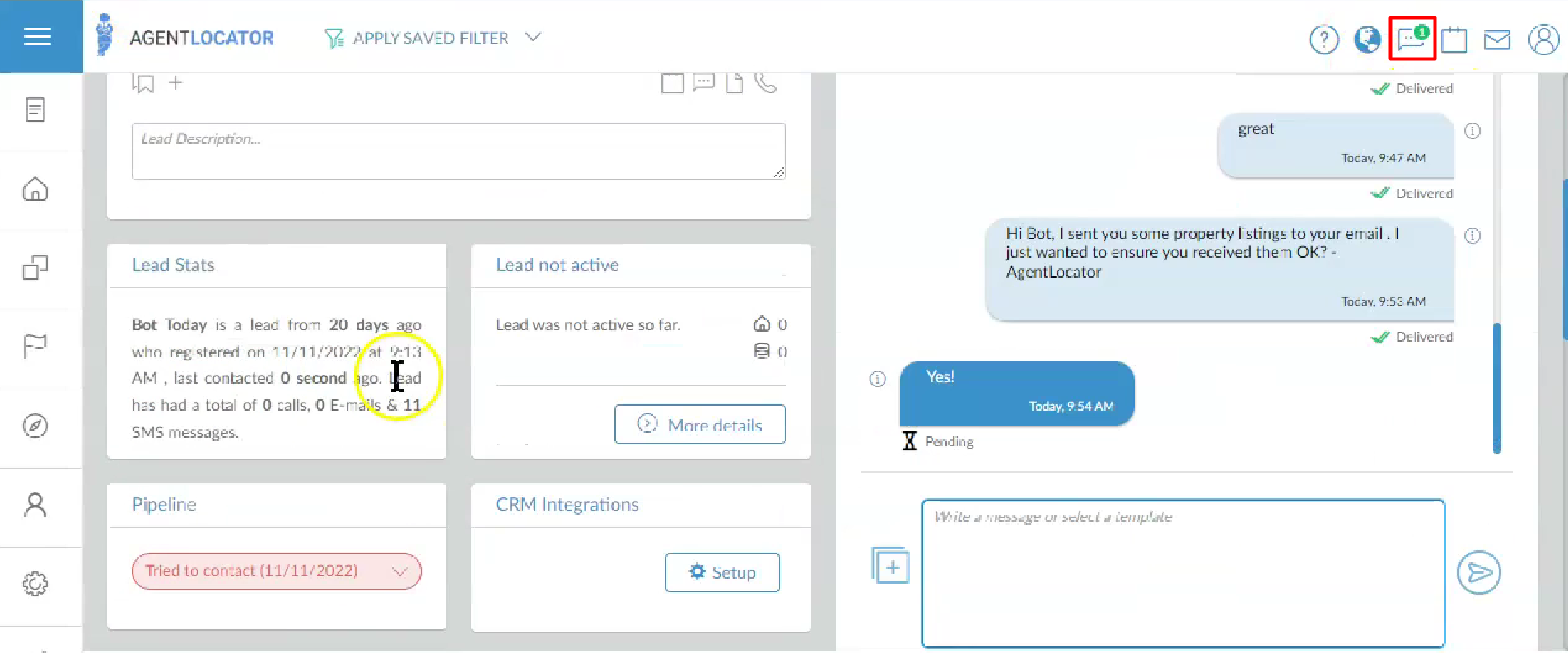 However, if you have viewed a message and not responded to it, that information will be displayed here.
You can also simply click on these messages at any time and reply to them on this screen.
Or you can open up the lead on: View lead.
Which will take you back to this page so you can reply from here.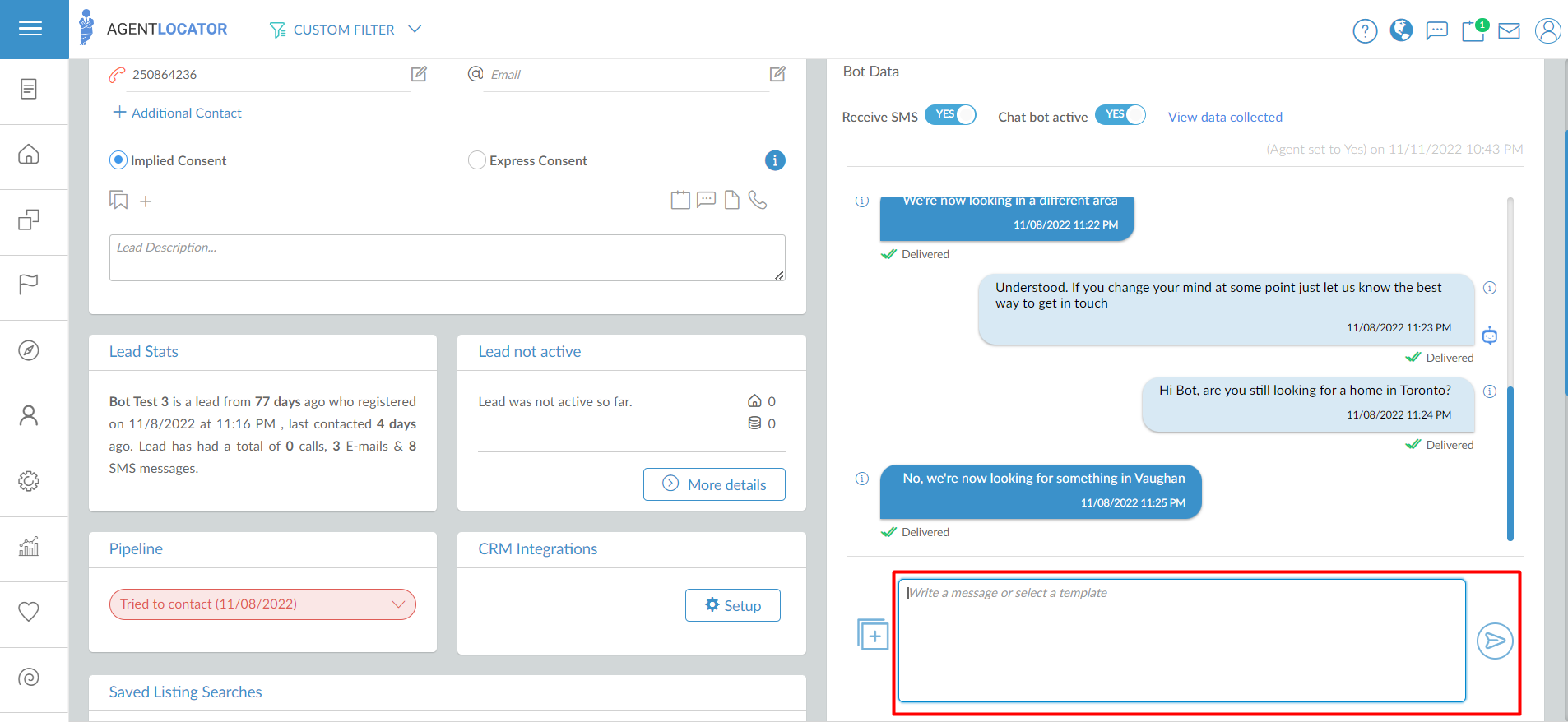 Step 5 You're also going to be able to respond from your cell phone, so let's take a look at what that looks like.
You will see the Contacts Name, Lead ID #, and the Message they sent you.
All inbound texts from leads will be shown in a single thread on your phone. All of them will be coming in from your Twilio number.
If you're responding to the last text you received, you can just type in your reply as normal.
However, if you're responding to multiple messages at once or an older text, just simply type in #[Lead Number] space, then your message, as shown below.
Step 6 However, the ultimate way to actually be responsive to these leads is through the AgentLocator CRM app.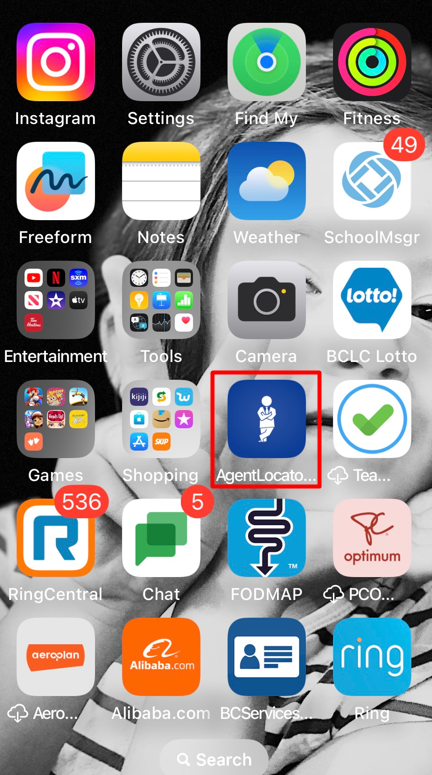 Note - If you have not downloaded the AgentLocator app for your CRM system, ensure that you do that. You can find it in the Apple and Android stores.
Apple: https://apps.apple.com/ca/app/agentlocator-crm/id1606937420
Android: https://play.google.com/store/apps/details?id=ca.agentlocator.CRM&hl=en&gl=US
When you open up the app, you will be able to see all the leads that are in your system, as well as search for them.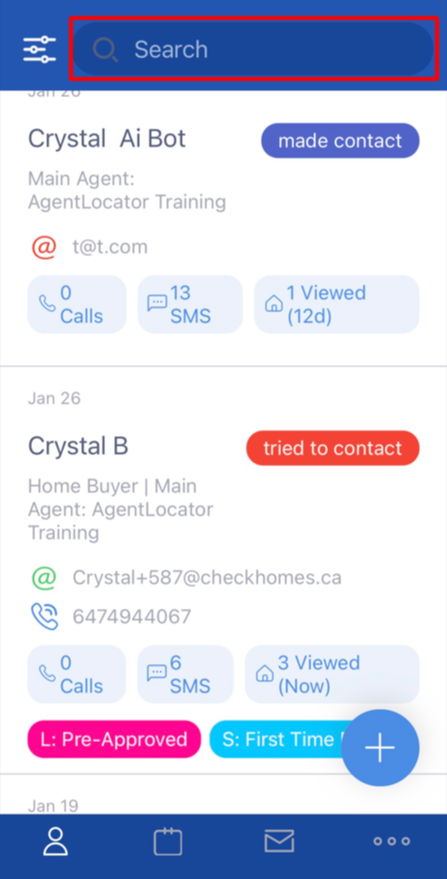 When you open one of the leads, you can also see all SMS messages, and everything related to them.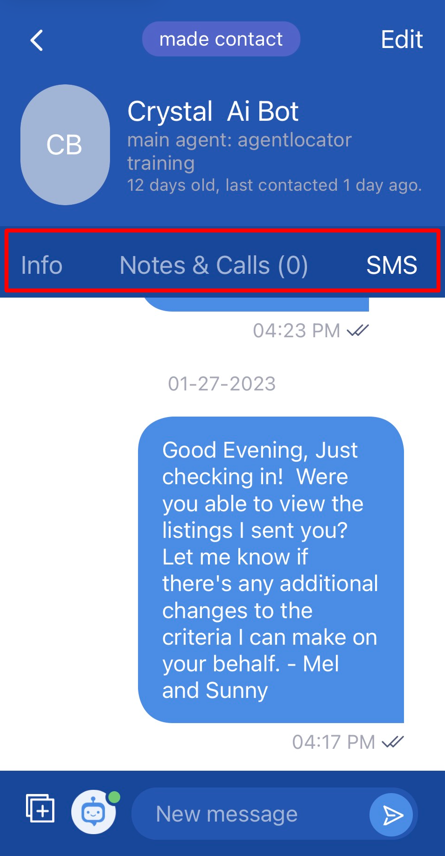 To start communicating with this lead, first go to: SMS and then enter your message here, as shown on the screen below.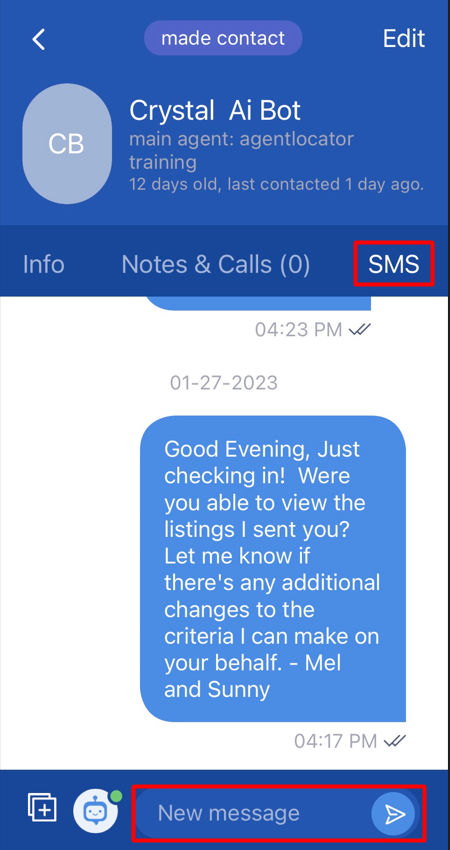 After that just click send and that lead is going to receive that message.
The great thing about the CRM app is that it will also send you push notifications.
So, when this lead responds to your text message, not only will you get a text message from your Twilio number letting you know about that, but you'll also get a push notification from the app itself.
Then once you receive the push notification and click on it, that will automatically open the SMS section because it is letting you know that there is an inbound text that has arrived.
Note - Any communication through your Twilio number, that takes place either through your cell phone or directly through the CRM will always be displayed.