How to view what listings your lead has looked at
You have the ability within your lead's account to be able to see and view exactly which listings they've looked at.
Step 1 To do this, you're going to click on the lead's name to open up their profile.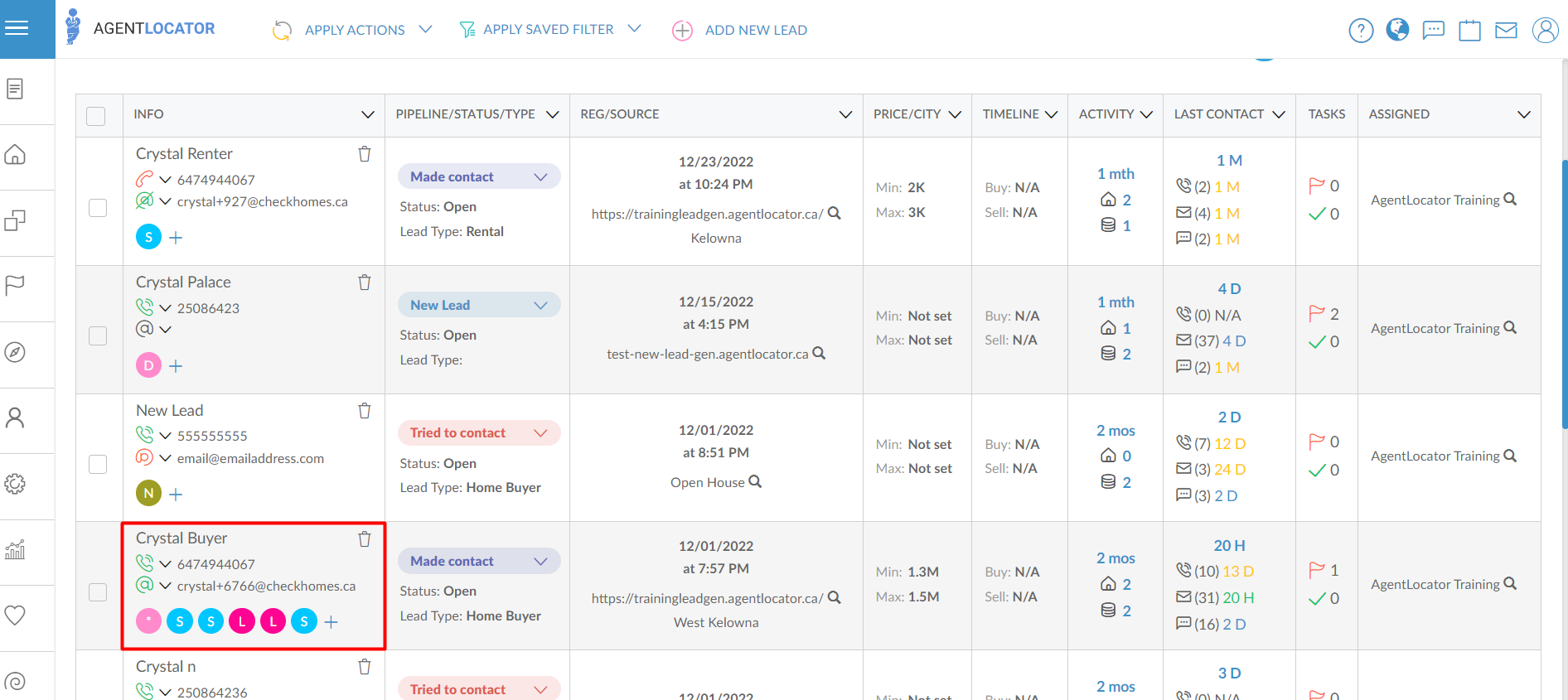 Step 2 Then you're going to go to look down right to this last property view section right here.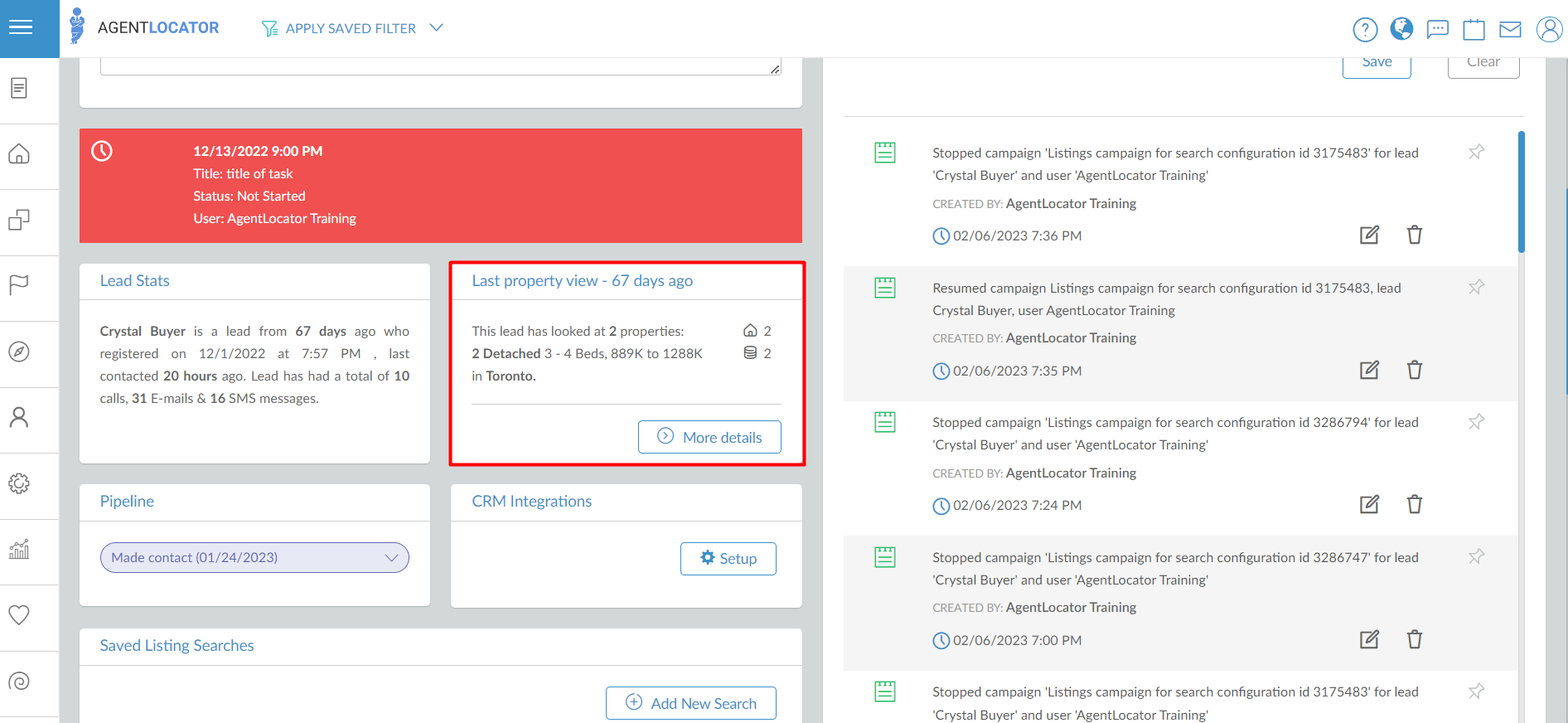 This section is going to give you a snapshot of every listing they have looked at whether this was when they first signed up on your website, or if they engaged in one of those listing e-mails you sent, and this happened to be one of those properties.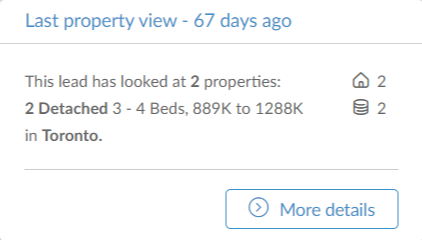 Step 3 You also have a house icon which is indicating how many listings they have looked at to date.
Step 4 Under it, you also have another icon that looks like a stack of coins. This is an indicator of how many saved searches they have created.
In this example there are two saved searches.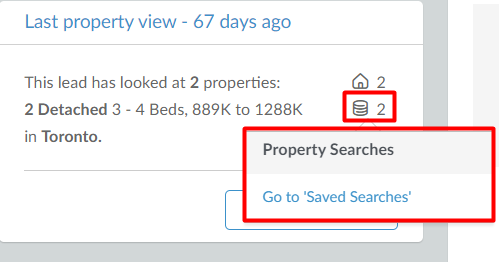 Step 5 You can definitely view this information in more detail by clicking on the: More details.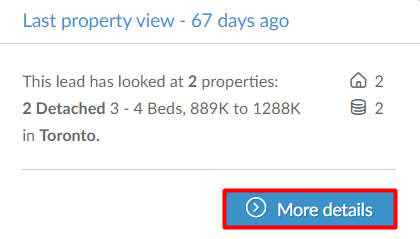 Step 6 Once you complete this step, a pop-up will appear.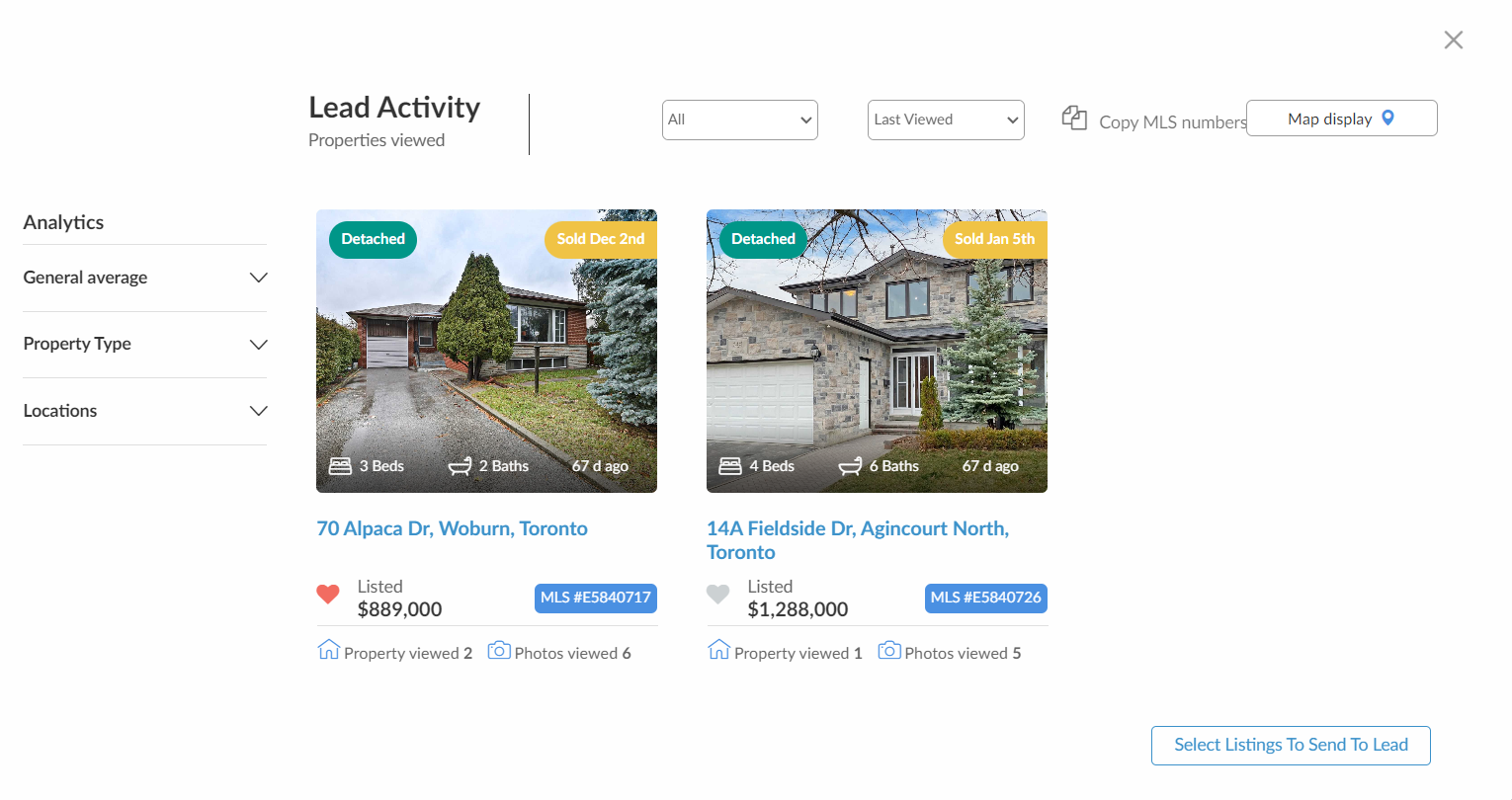 Here each listing will have a timestamp, so it's going to let you know when that lead last viewed that property.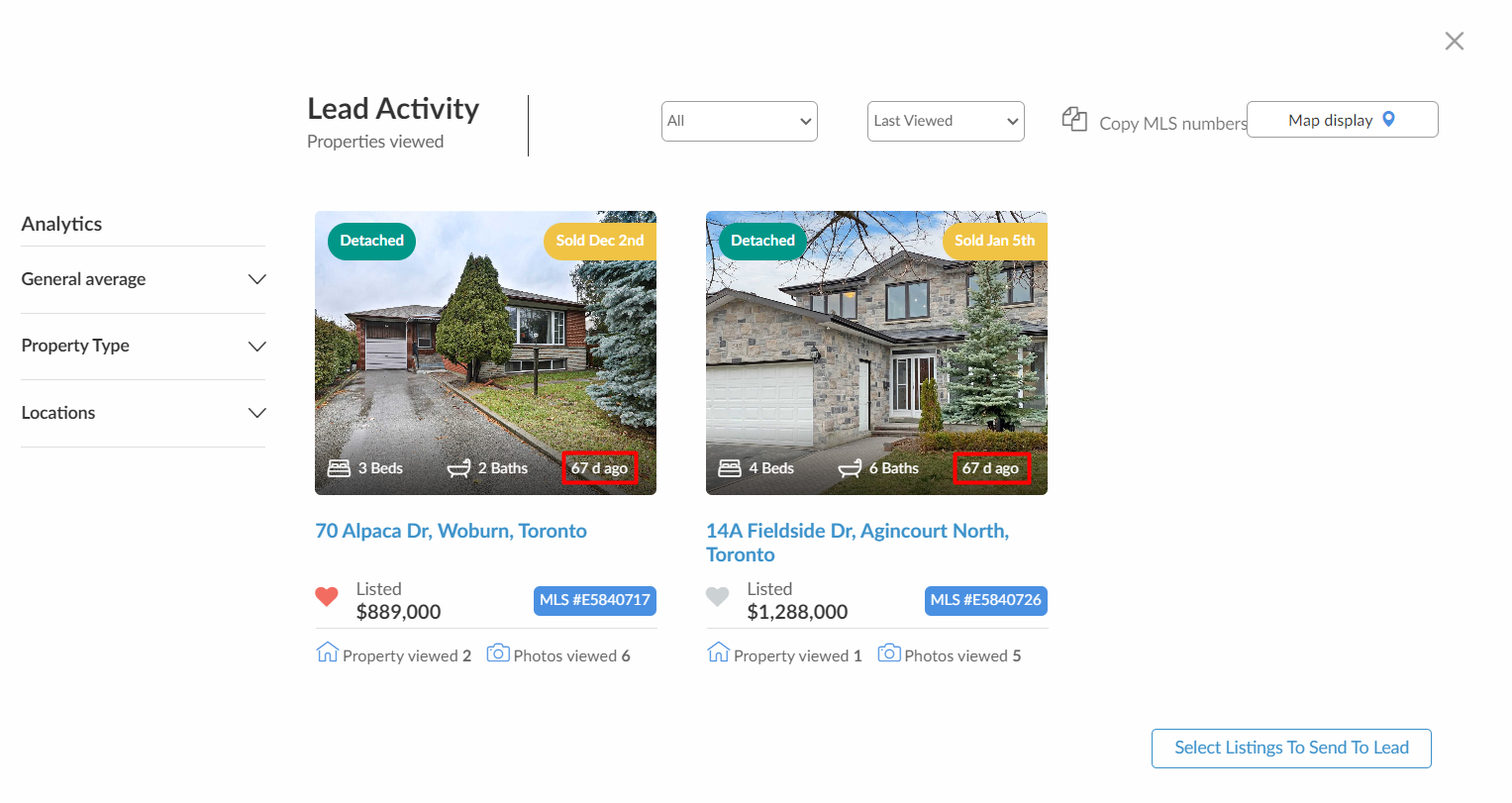 Down below, you're also going to be able to see how many times they viewed that property.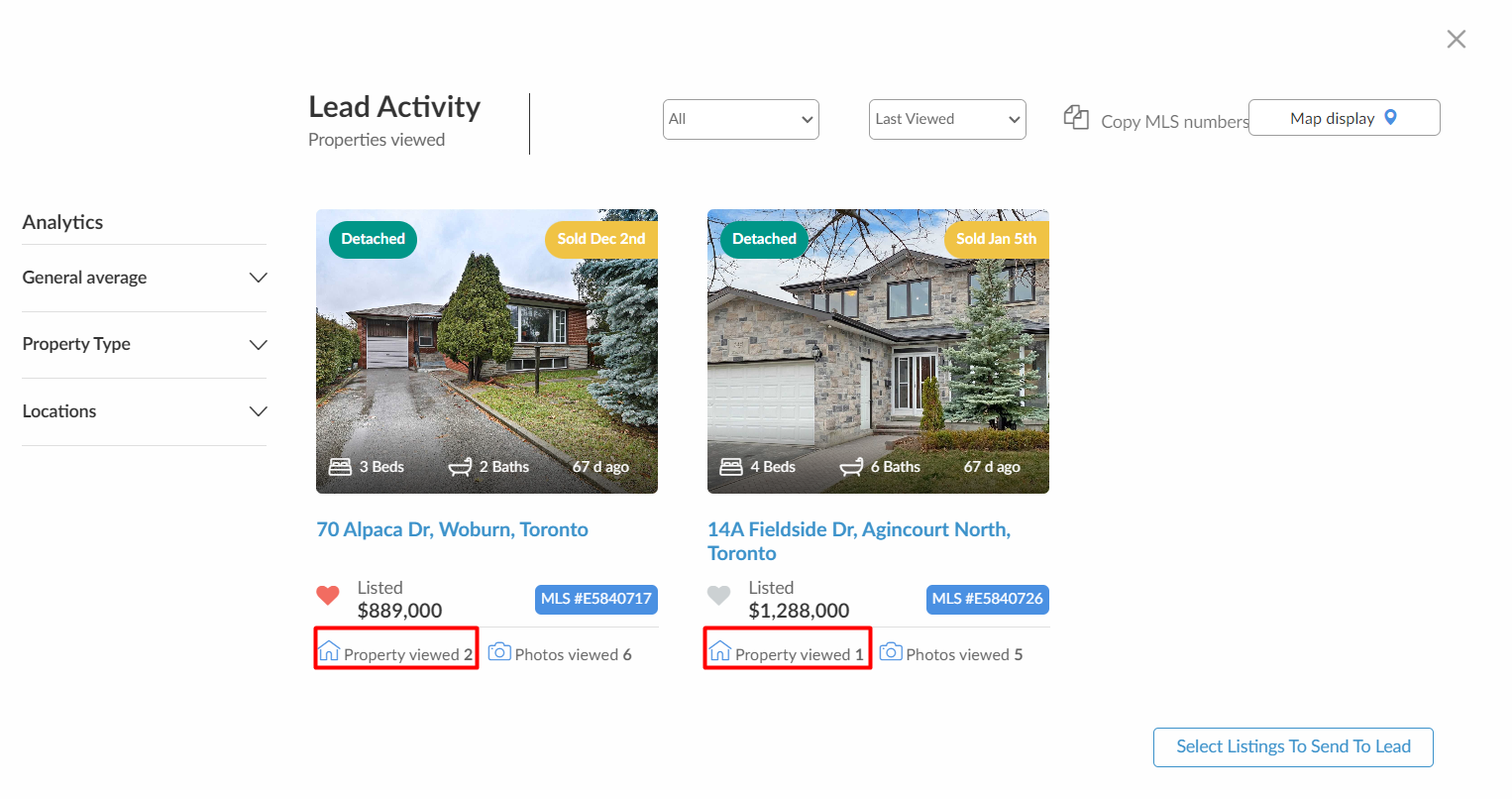 How many photos they viewed.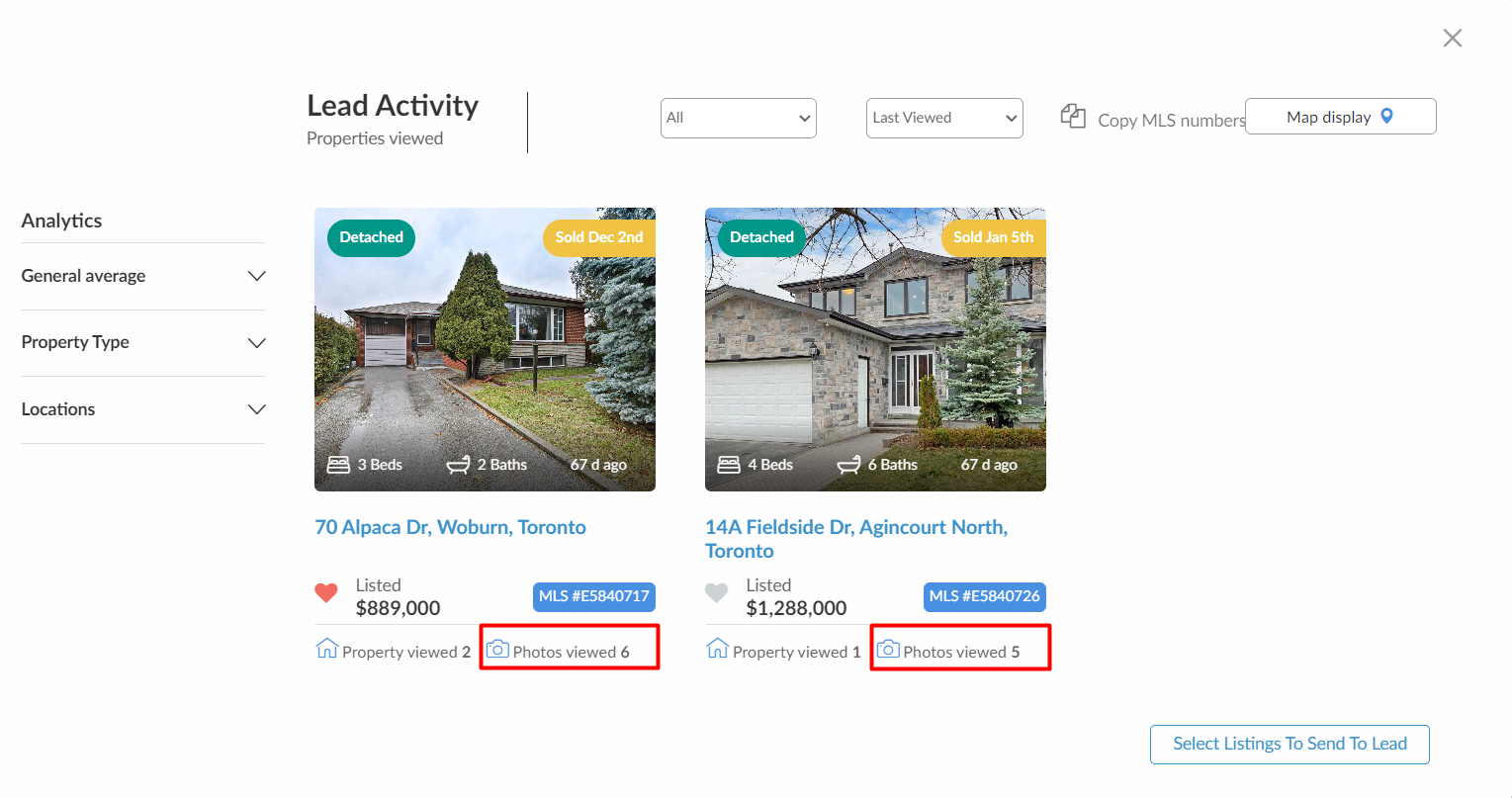 As well as if they liked any listings.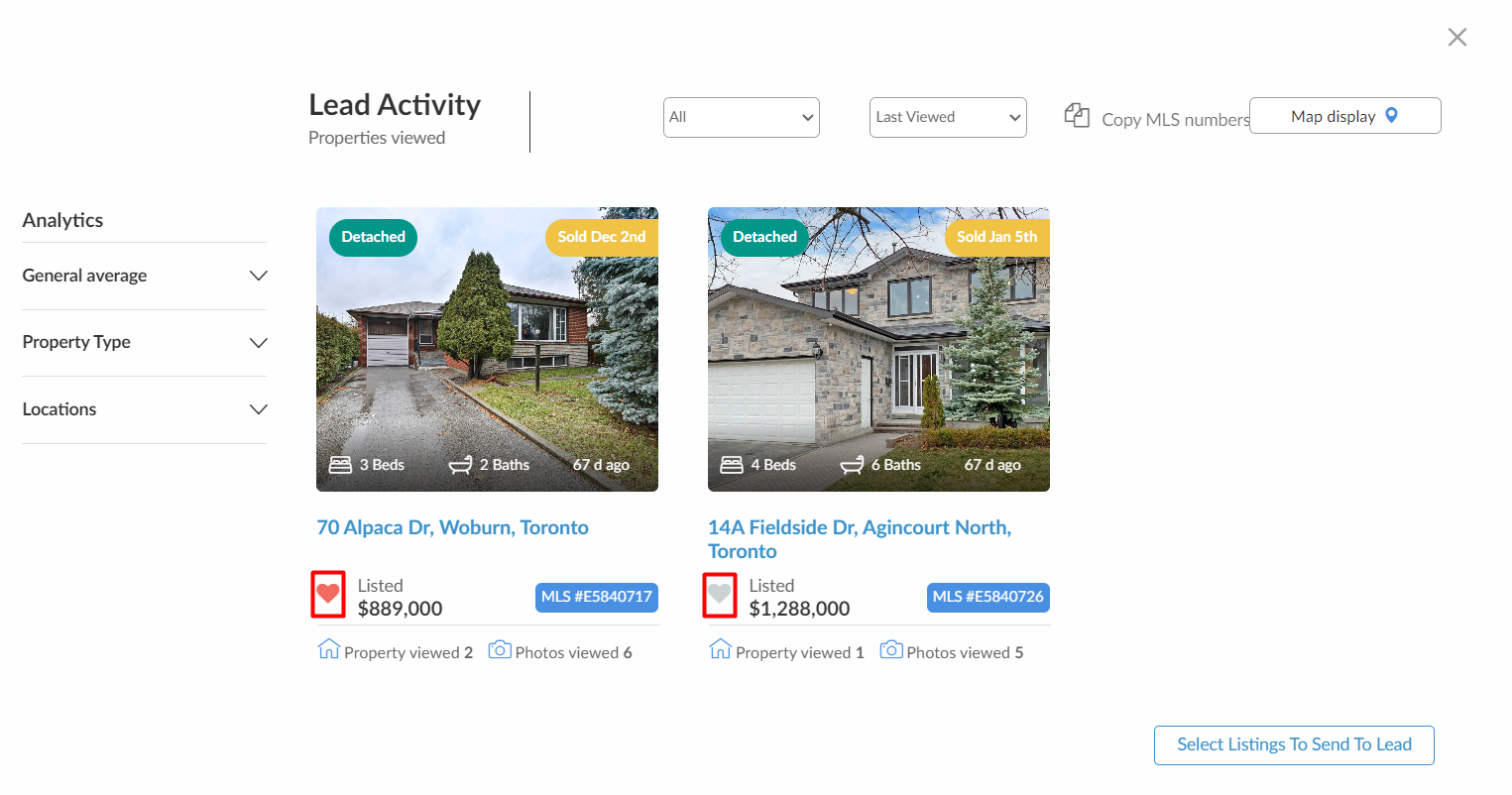 Left: They liked the listing / Right: They didn't like the listing.
So this heart icon is going to be highlighted in case they liked a listing.
Step 7 On the left hand side you will also find some analytics.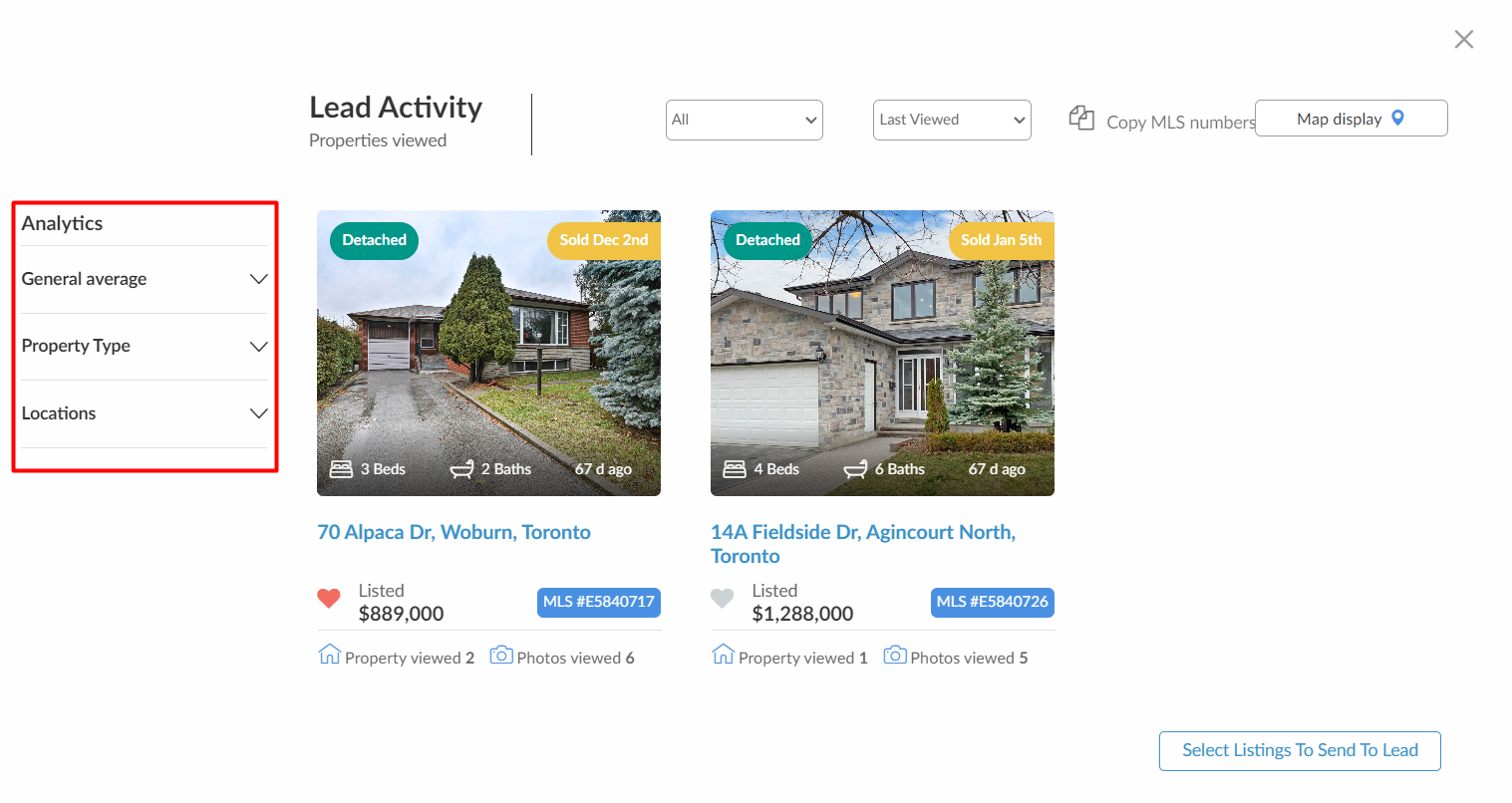 In the: General average you're able to see:
Total Properties viewed
The average price of listings they looked at

The average number of bedrooms

And average number of bathrooms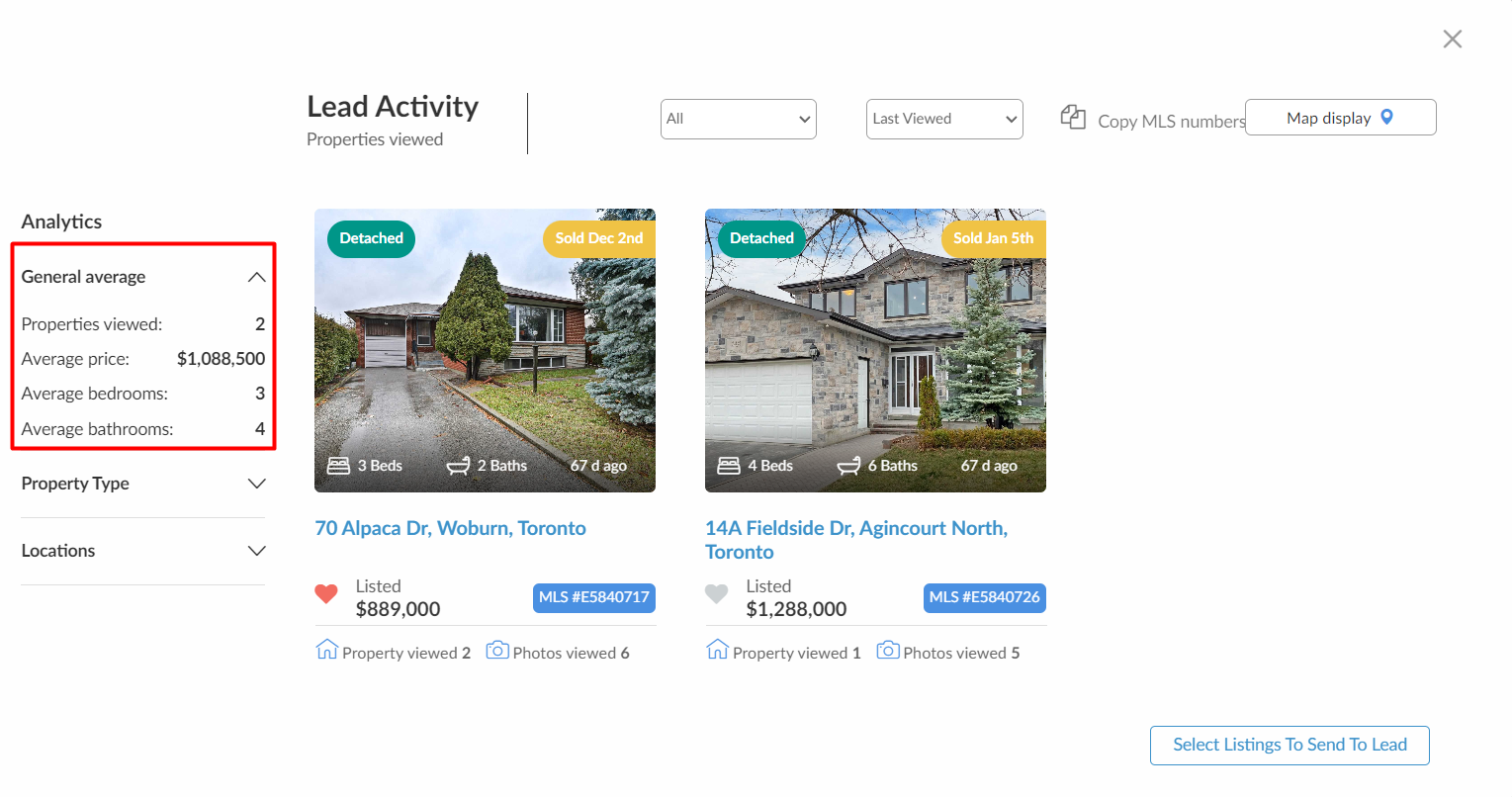 In the: Property Type you can see the types of homes they've been viewing.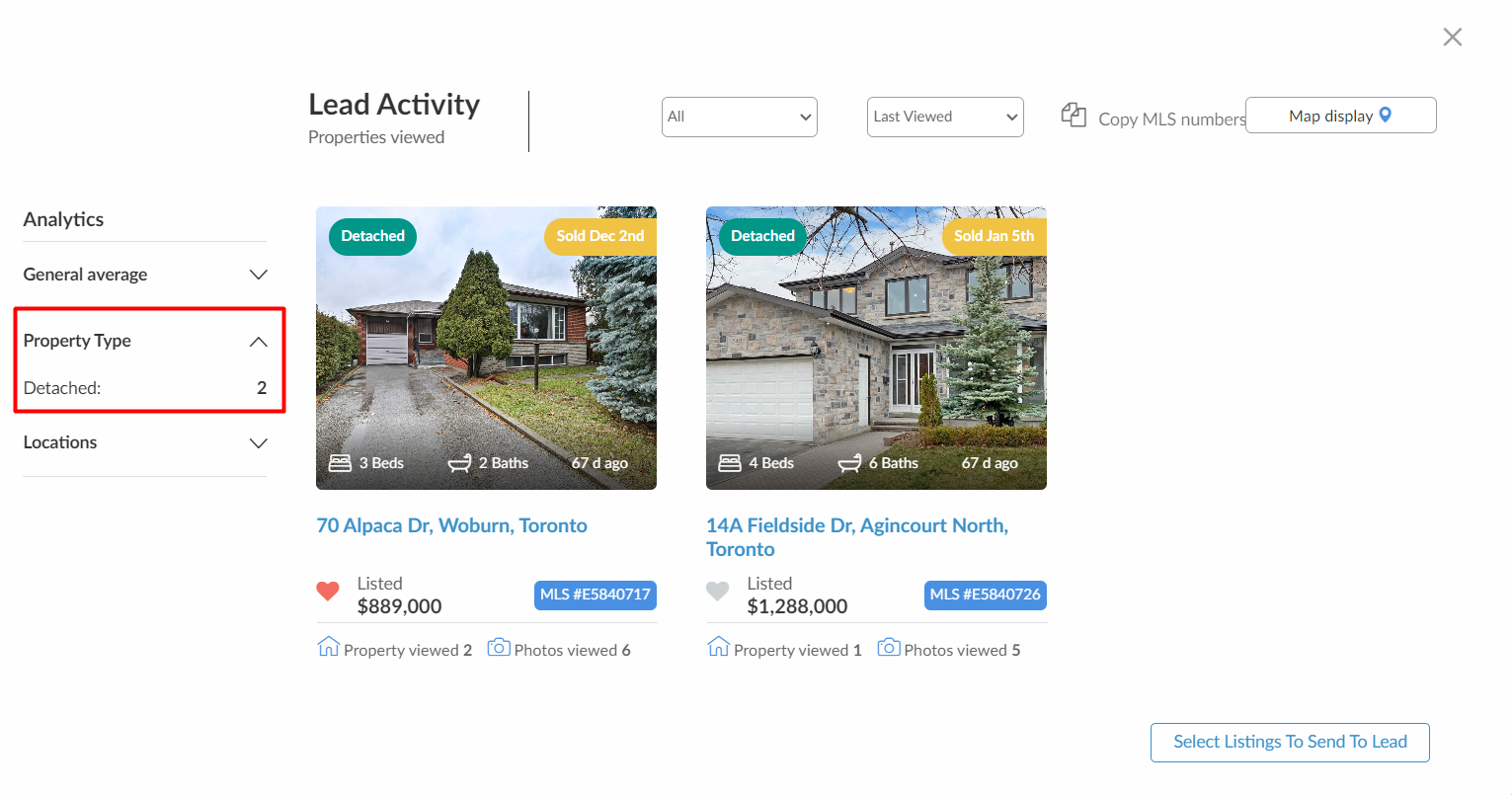 Under Locations, you can see the locations of those homes including the communities that they're located in.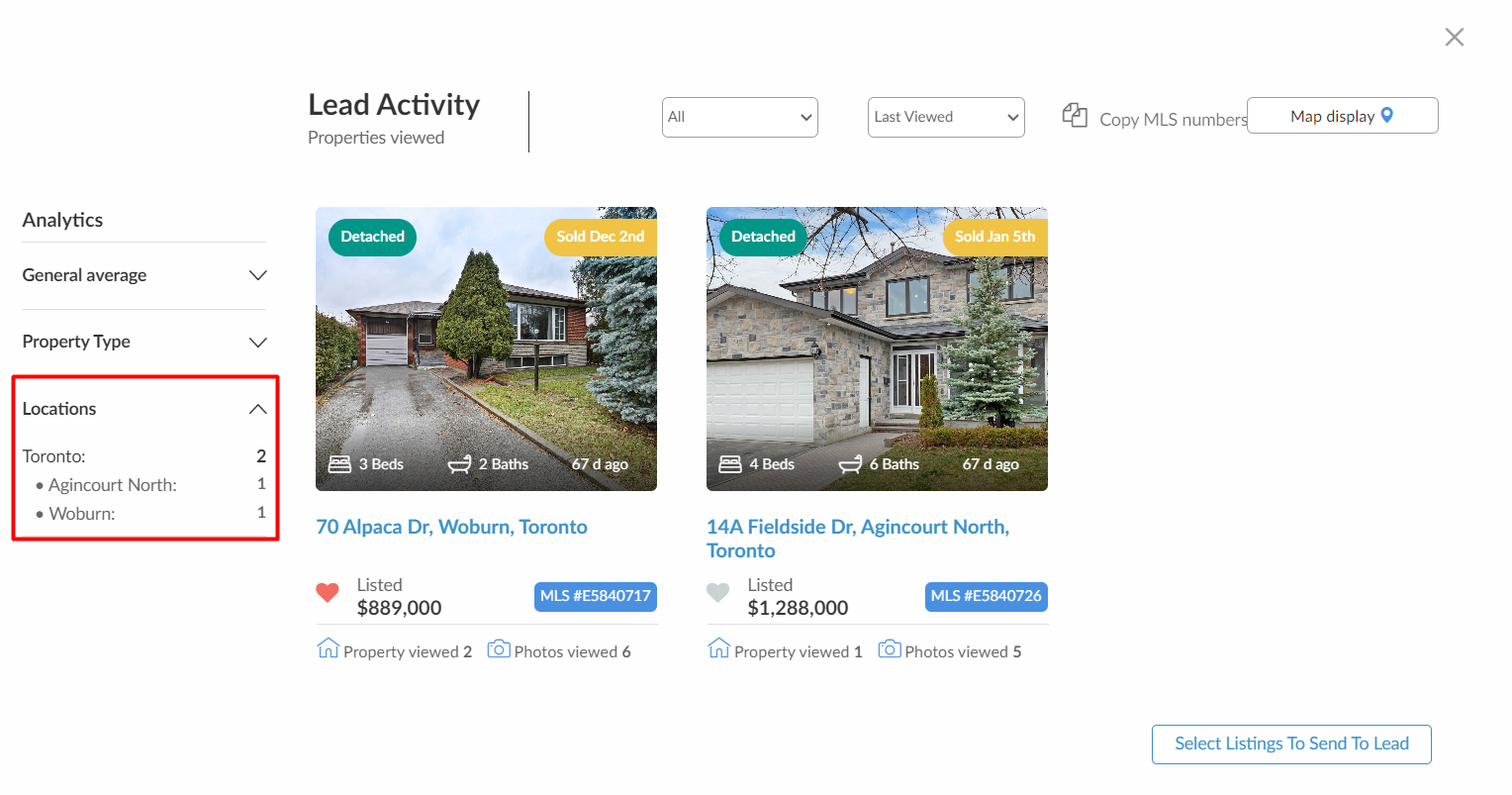 Step 8 You can also view these properties on a map if you wish to.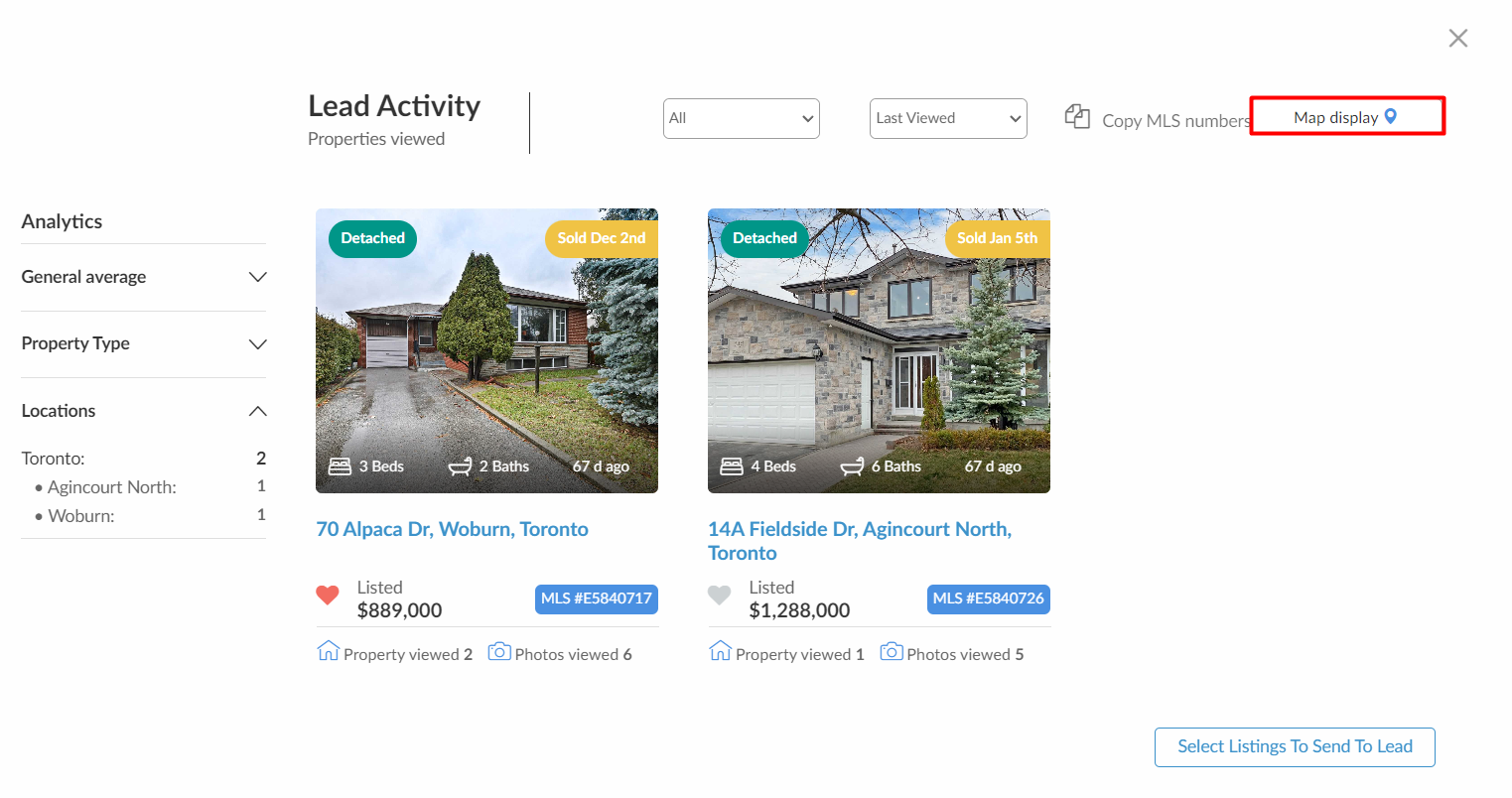 You can see if there's any kind of pattern as to where they've happened to be viewing those homes.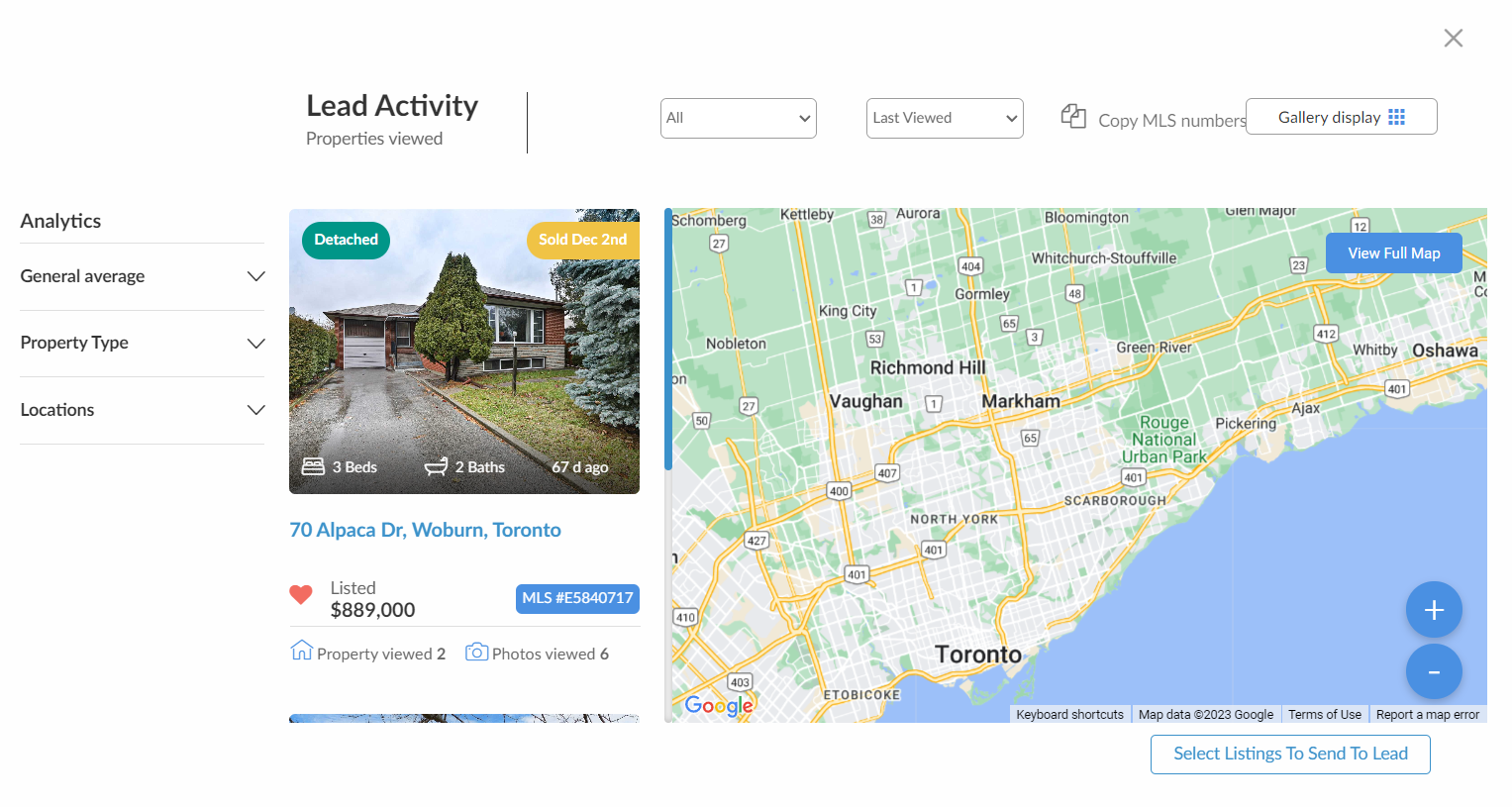 Step 9 You can also change the sort order of what's being viewed.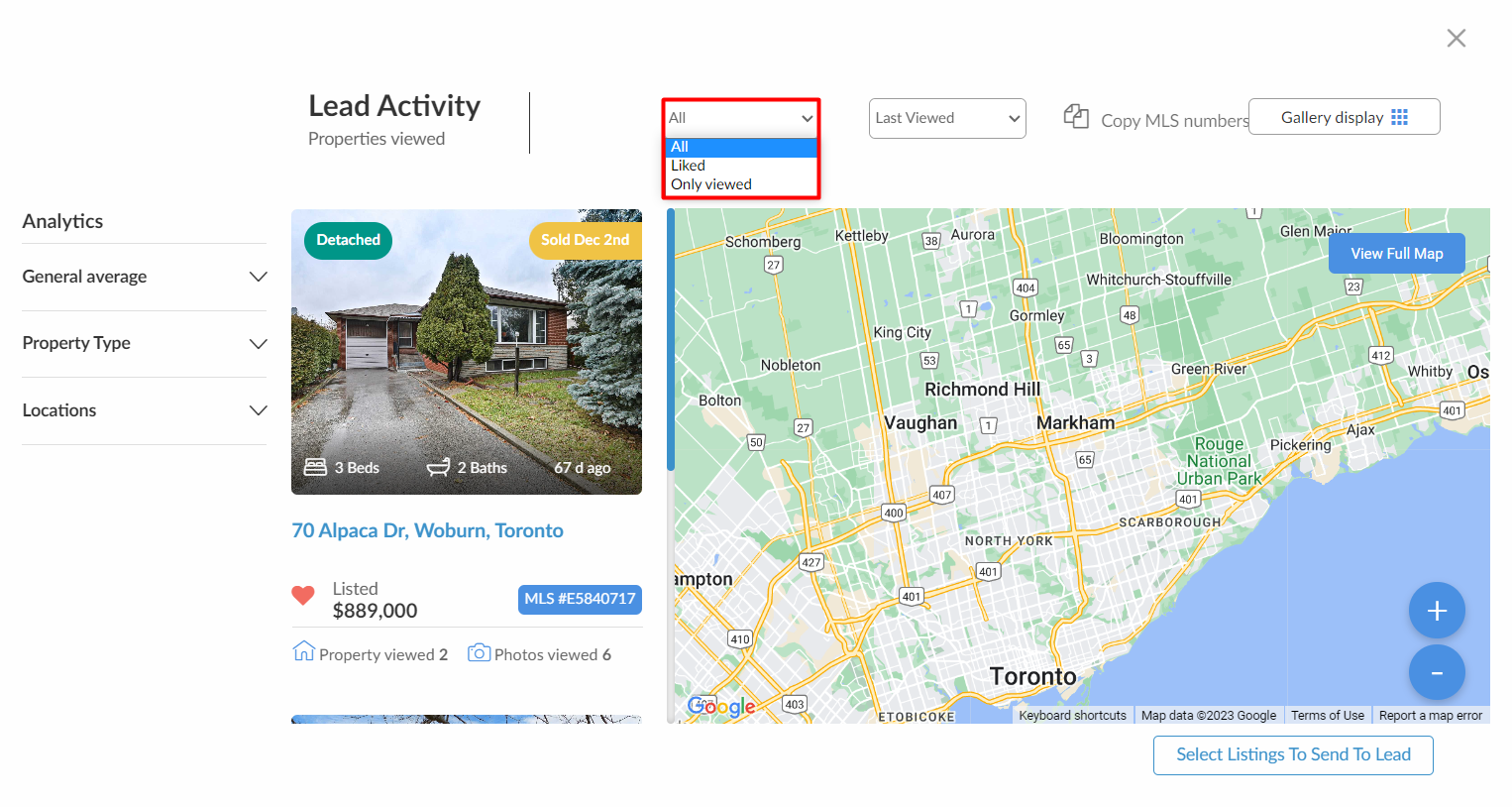 Step 10 You can also change the sort order of these listings:
Last Viewed
Most Viewed
Price ascending
Price descending