AI Bot Settings
Follow these simple steps to learn how to modify your subscription plan in your CRM system in relation to the AI Bot:
Step 1 First you will go into the: Administration tab, and then into the AI Bot Settings.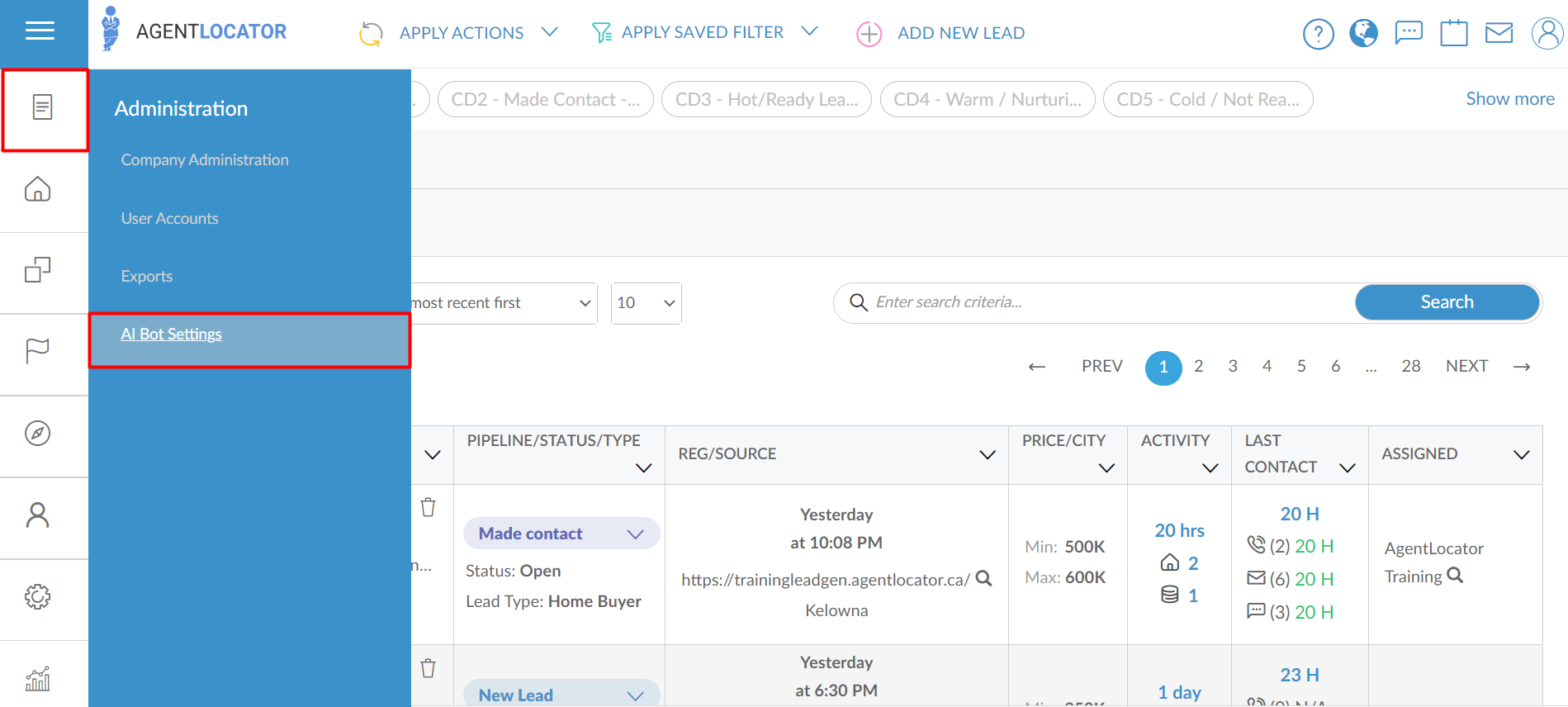 Step 2 Once in the AI Bot settings, this section is going to show you any current subscriptions you have, as well as how many conversations you have remaining for this month.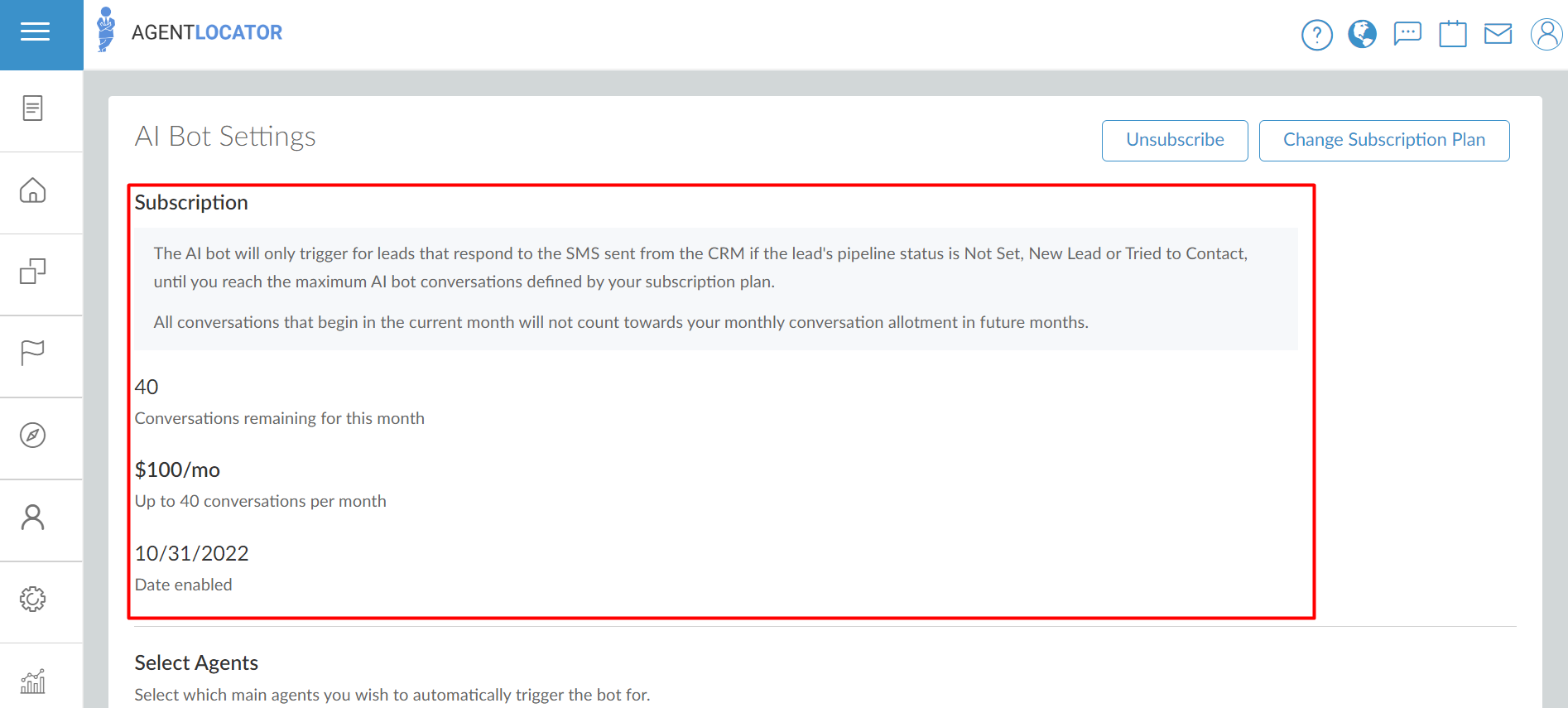 Step 3 You also have the ability to change your subscription plan at anytime by clicking on: Change Subscription Plan.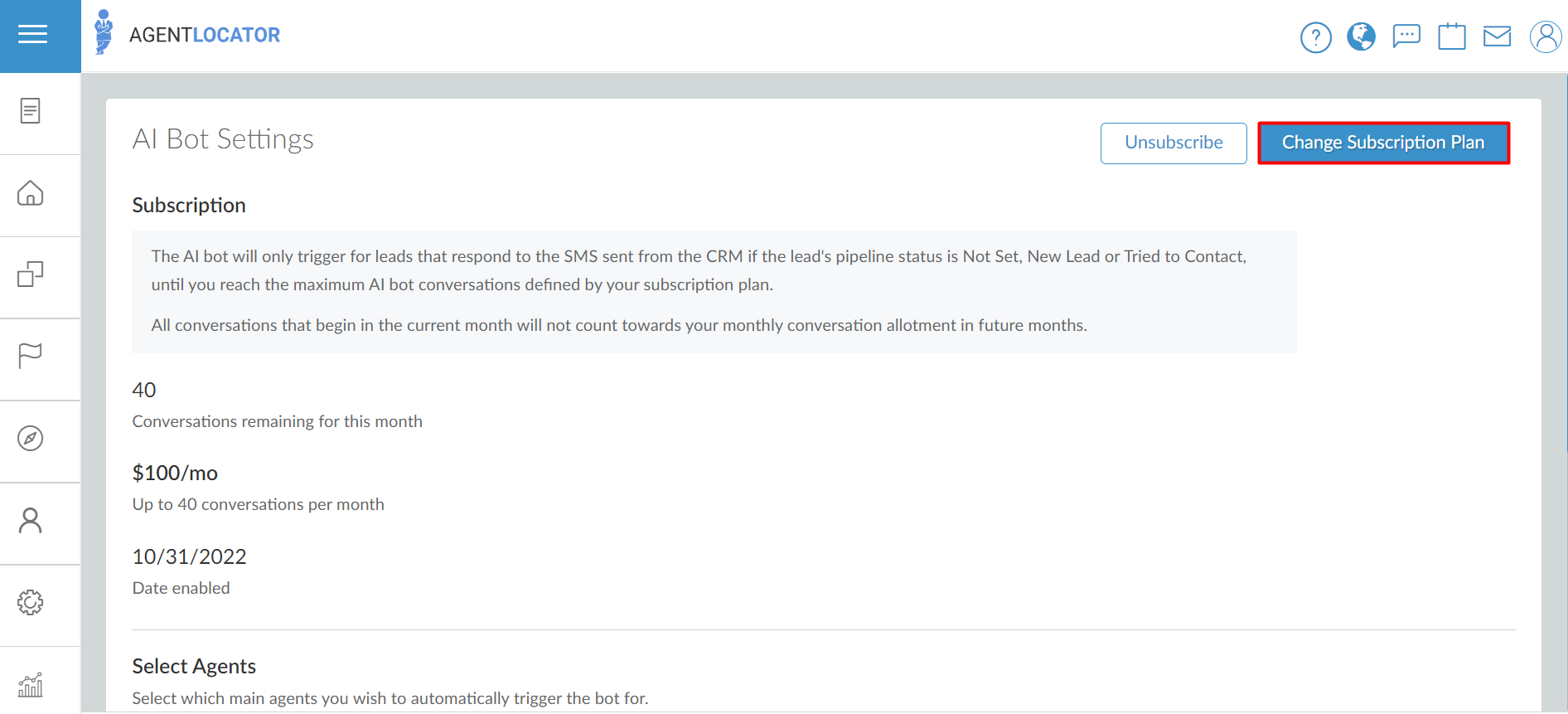 You can select any of the subscription plans.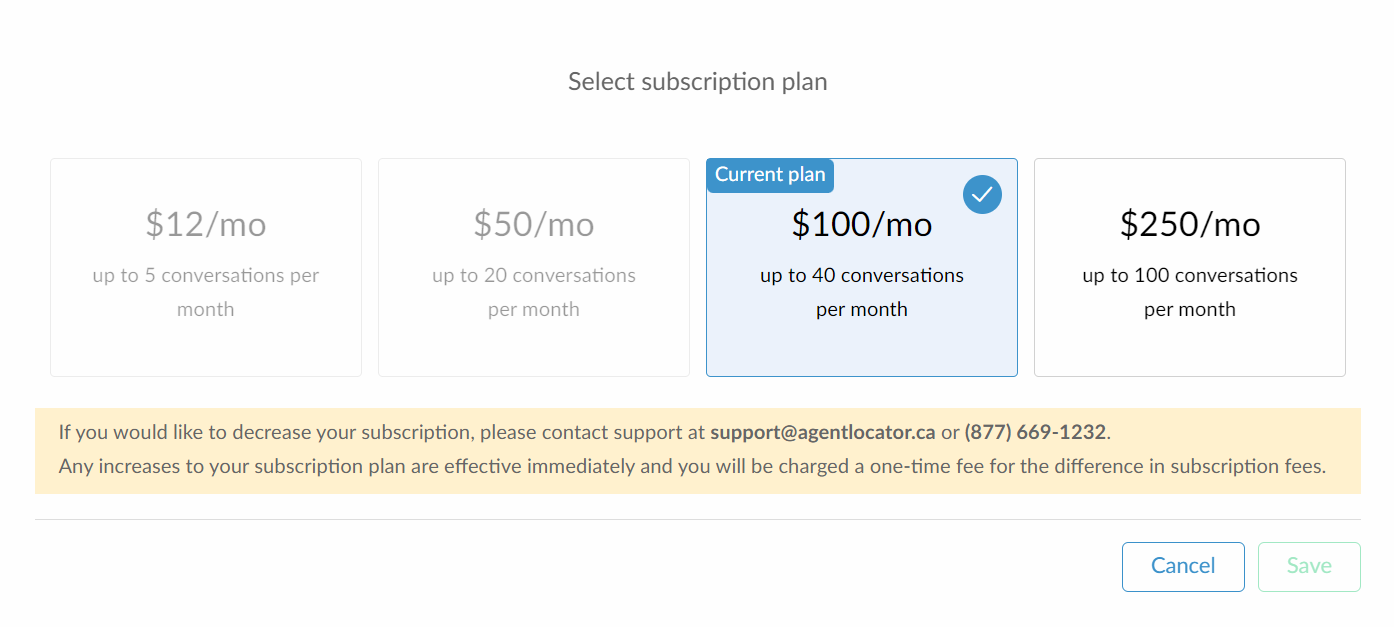 Step 4 When you select a plan, you will also be able to select which agents will automatically trigger the Bot for.