Email campaigns are also knows as drip campaigns. Email campaigns are pre-written emails that will be sent automatically to your contacts over a certain amount of time. You can arrange which emails are to be sent and at what frequency you will be sending them.
NOTE: in order to create an email campaign, you will need to have the email templates created that you would like to be included in the campaign.
Login to your CRM account.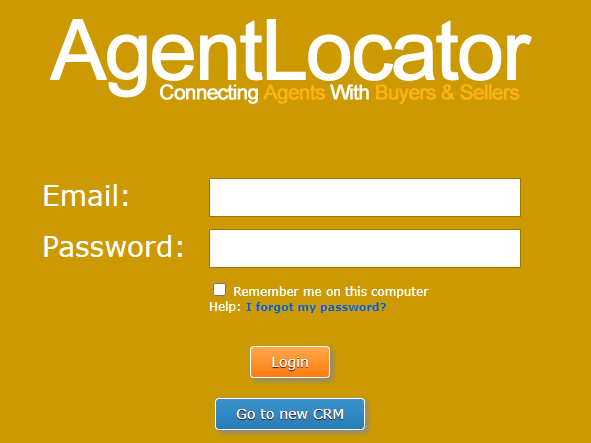 Under the Emails tab, click on Email Campaigns.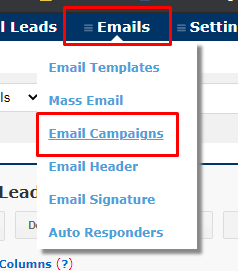 Click on New Campaigns, which is on the right hand side of your screen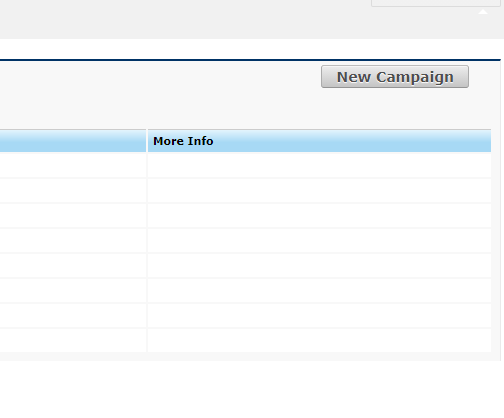 Now enter in the name of your campaign and a description of the email campaign. When you are finished click next.

Overview of the Campaign Module
Now you will be taken to the campaign creator. Notice how you are able to see the newly entered Name and Description.
Section 1: Campaign Settings
Section 2: Office
Section 3: Incoming Lead Settings
Section 4: Manage Unsubscription
Section 5: Auto Stop Campaign
Section 1: Campaign Settings

Name
Enter in the name of your email.
NOTE: Keep in mind the name of the email is for your reference only, the leads/clients will not see the name.
Action
You are able to choose what type of action you would like the system to create for you.
Send in Minutes
You now get to choose the frequency of when you will be sending out the emails.
NOTE: This time frame is created from the start date of the campaign, NOT from the previous email.
NOTE #2: You can select the email or task to be sent out in 7 days for example, but the system will automatically convert it to minutes for you, after you click on save.
Email to Send
Now you must select which email you are going to send.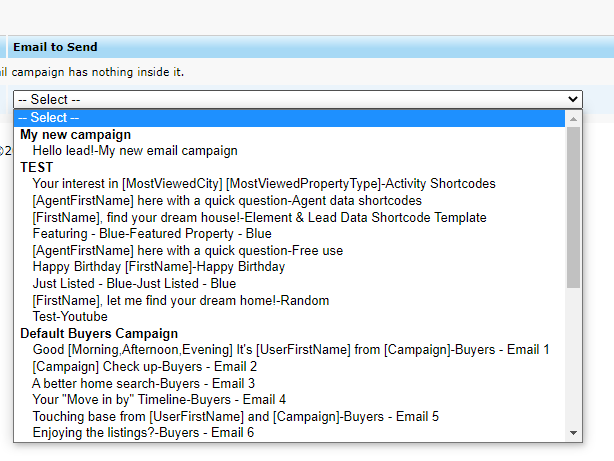 Change Lead Status To
You can change the lead status if you would like.
NOTE: you can add / edit the categories under the lead status, using your drop down menu. Click for those instructions.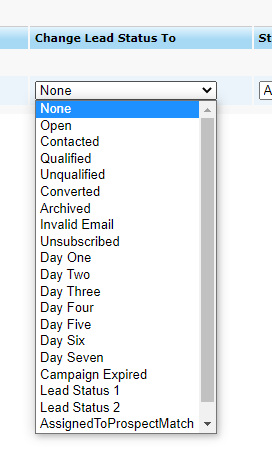 Save
Now click on Add New.
Sample Campaign
Repeat this process until you have added in all the emails and tasks you want.
Section 2: Office
If you have team or different agent partners that you work with, you can either select them to have their leads assigned to this campaign or not. Select which agents you would like assigned to this campaign and click Save.
NOTE: To select more than one agent, hold CTRL while selecting.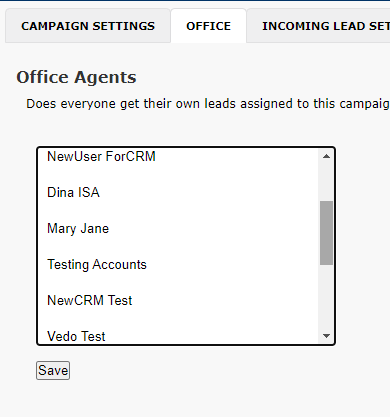 Section 3: Incoming Lead Setting
1. Lead Type
2. Valid Lead Status
3. Notify Me of Invalid Emails
4. Invalid Lead Status
5. Came From Campaign
After you select which types of leads are to be setup for this campaign, click Save.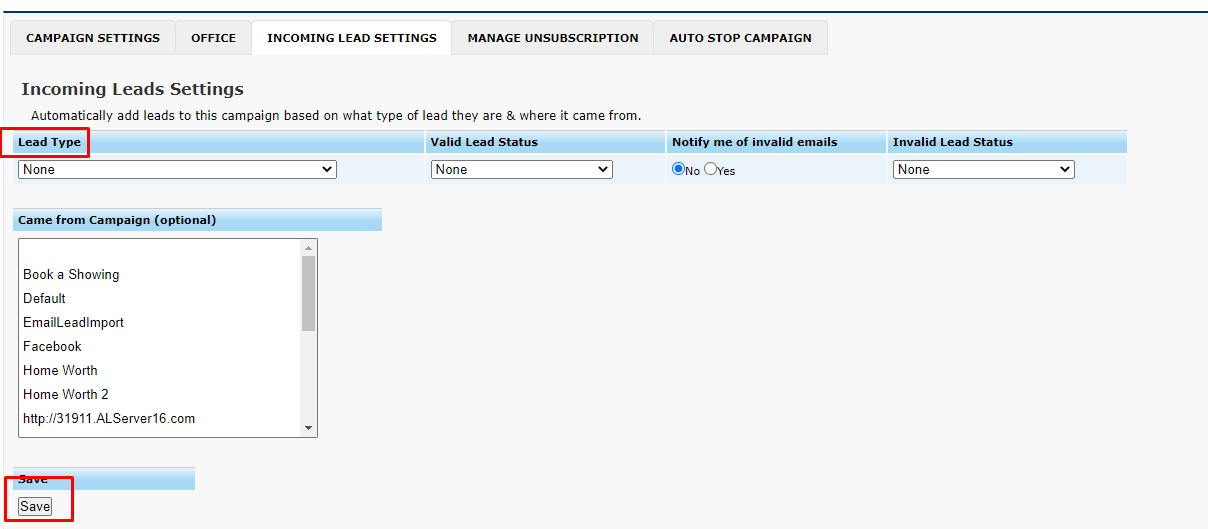 Section 4: Manage Unsubscribed Leads
When a lead unsubscribes from receiving the emails in the drip campaign, you can choose to be notified and to change the lead's status if you wish. Click Save when you are done.
Section 5: Auto Stop Campaign
There will be times when you would like to stop the campaign. You may have a lead who has now become a client, and you no longer need to send them information. You may have a lead, who is no longer looking to sell or buy their property for personal reasons.
The Auto Stop setting is optional, therefore you can leave it blank if you wish. If you do make changes, make sure you click Save.