You are able to add sub-users to your Agent Locator CRM. Depending on the services you have with us, you will either have a limited amount of free user accounts you can add, or adding a new user will increase your monthly budget by $15.
New users can only be added through the main account holder's CRM.
To add a new user, please follow these steps:
1. Access the backend of the system: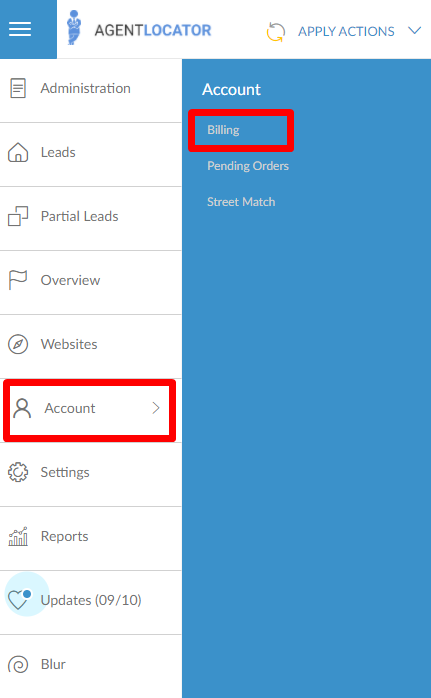 2. Go to "Settings" tab at the top, and just click on the "User Accounts":
3. Here you will see how many users can you add for free, which would look something like this:
Or you would see this:

This means that adding a new user will increase your monthly budget by $15.
4. If you decide to proceed, please go here:

And if you are not able to add new users for free, this message will come up:
And if you agree, just press "I Understand, Continue".
5. Red fields are mandatory:
"Type of account" depends on what kind of user are you adding to the system:
If this person is going to deal with the leads, we would recommend Real Estate, or Mortgage, depending on the user's specialties. If you are adding a user to make changes to the website, then use the Website Editor.
**Please note that the "Type of Account" can not be changed afterward.
6. Once all fields are filled out, just click "Save".
7. After you click save, your user account screen will be refreshed. You will see a red note beside your new user, no matter which Type of Account you selected.
You must contact AgentLocator support at 1-888-812-1125, or send us an email at support@agentlocator.ca to provide us with a signed VOW Form. If a signed VOM form is not provided for one of your agents, that agent will not have access to the listings!
8. Admin rights are automatically set to "No", and can be granted afterward like this:
This will allow the sub-user to see all the leads in the CRM.
9. There are 2 ways to assign leads to the newly added user, individually, or on a mass scale.
Individually:
-Click on the lead you wish to reassign to the new user, and just scroll to the bottom:
And just click on the new user's name.
Mass scale:
-check on the leads that you would like to reassign:
And just select the user that you would like to reassign the leads to:
And press Done.