Congratulations on taking the step and creating a real estate blog! Real Estate blogs give the public insight into who you are as a person and an agent. This is a great way for them to find a way to connect and like you.
Legacy websites
Scheduling The Post
To select the date the post goes out, just click the date in the calendar. To switch to the next month, click on the right pointing arrow.
To change the time, just click on the time and you will see a drop down menu. Select the desired time.
Editing The Blog Post
Now that you have created the post, you must enter in the content for the post. Once you click on Add Blog Post & Edit, your post will show up on your website with the Title and Tags you just entered.

On the right hand side of your screen, click on editor widget.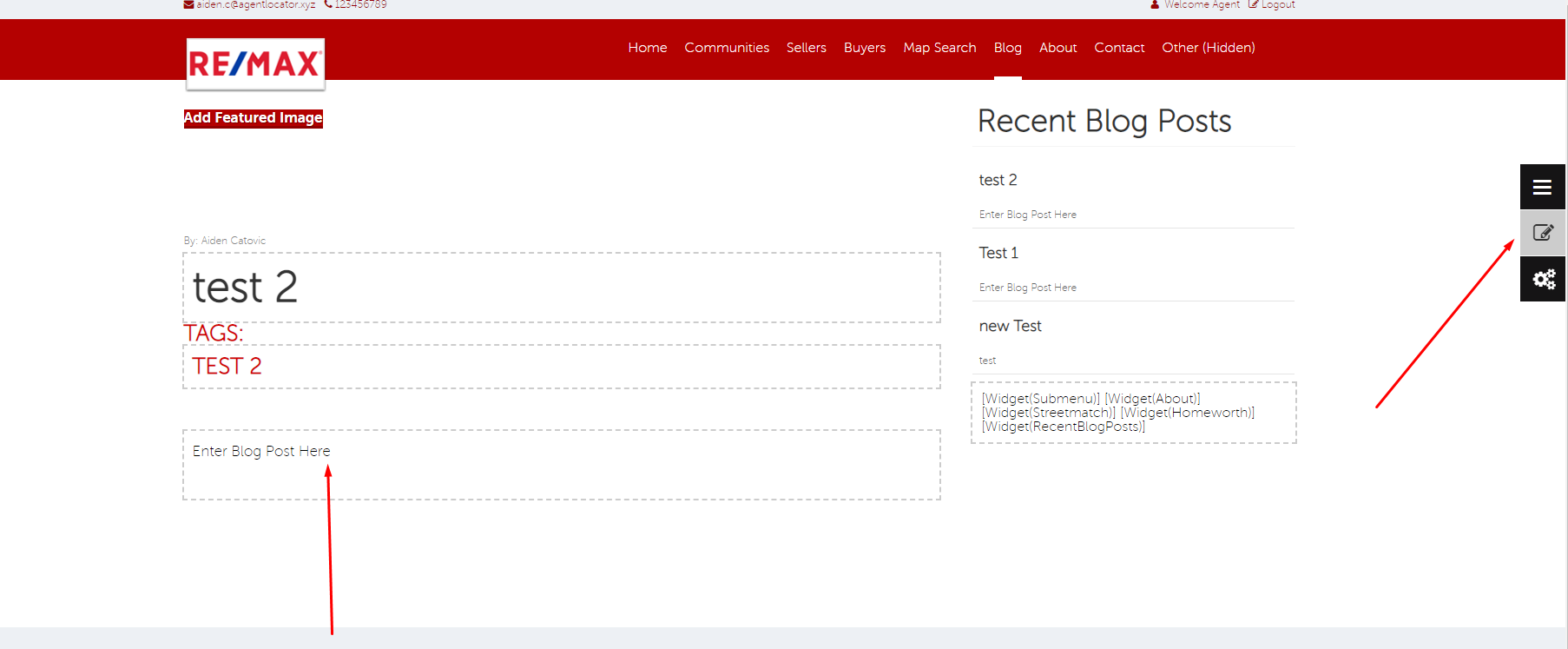 Click on the content section of the blog post.
Enter in your post as normal. Click outside of the content box when you are finished to save your content.
You're all done! Keep up the good work and remember, you must blog often and consistently. Don't be afraid of being yourself and make it interesting.
TIP: If you are unsure about what to write about, do a quick google search for Real Estate Blog Topics.