If you would like to manage your sold listings you can easily do so now by editing the listing or by deleting a listing that has shown up more than once on your list.
Step 1: Login to your CRM & Click on The Website Tab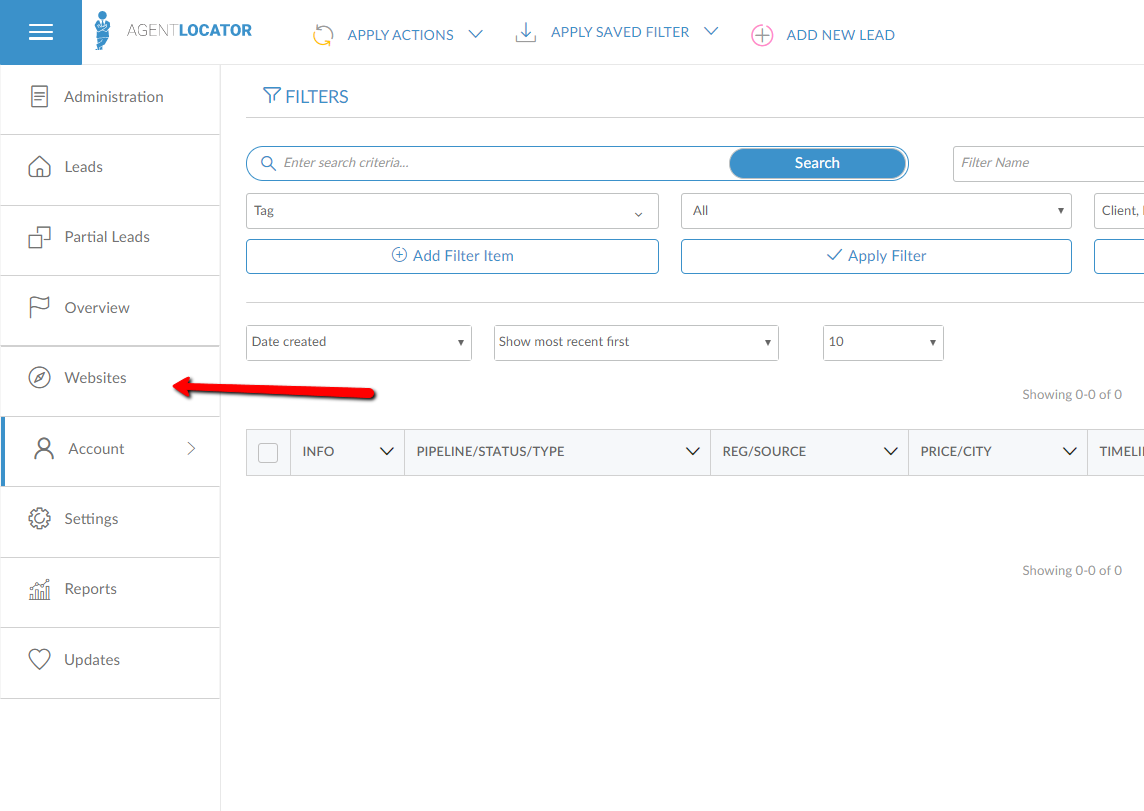 Step 2: Access the Website Section
To access the website section in your crm, simply click on Website URL found in the Website Tab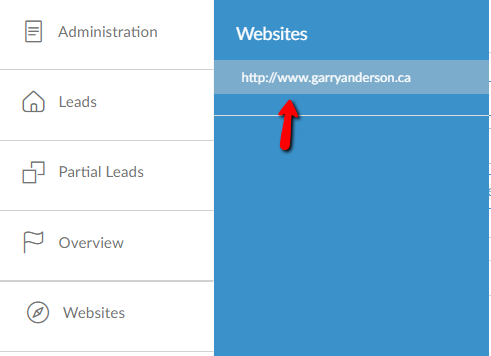 Step 3: Manage MLS Listings
Now you will need to click on the Manage MLS Listing option on the left.
Step 4: My Sold Listings
Now scroll down to the bottom of the page and you will see the My Sold Listing section. From here you will see all of the listings that we have pulled as a sold listing for you. If you see any duplicated please feel free to delete them by clicking on the delete button. You will have the ability to cross reference your solds according to their mls # as well as their address.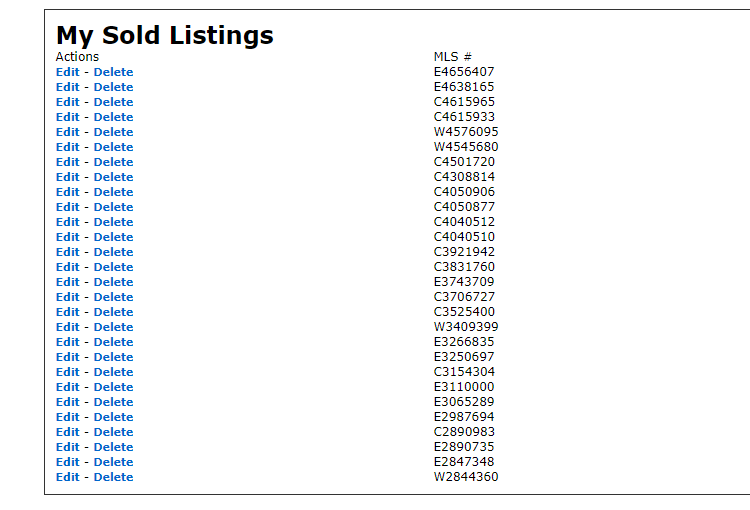 Step 4a: Delete Sold Listing
If you notice that you have a duplicate listing or a listing that is showing up in the sold section that isnt in fact sold just click on the Delete button beside the mls#
The system will ask you to confirm the delete, so please click on OK. The page will refresh and the listing will have been removed.
Step 4b: Edit a Sold Listing
If you would like to edit a sold listing please click on the edit button.
Some reasons to edit a sold listing, you want to change the property description, you want to add in a different featured photo ie: a photo with the sold banner (you must do this on your own, AgentLocator does not provide the banners for you).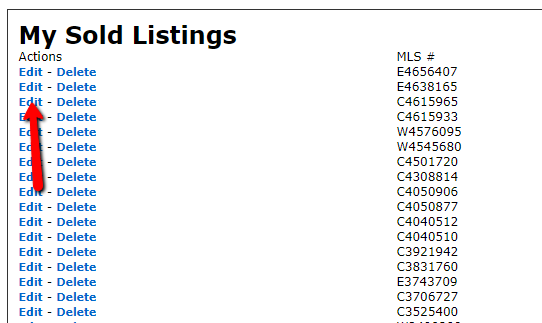 Here are all of the fields you have access to edit for the sold listing. When you are finished making the changes, click on the Add MLS Listing Update button.
Upload New Photo
Once you click on the Add MLS Listing Update button, the screen will refresh and you will now have the ability to add in new photos for the listing if desired. Please keep in mind, if you only want to change Photo #1, you will need to upload the new Photo #1, plus all of the other photos. To change the featured image, you will need to click on Choose Files
Double click on the desired photo(s)
NOTE: If you would like to have a sold banner on your property photo, you will need to add it on yourself. Please click here to watch a video on how to do it if you have a PC computer.