If you have active IDX and VOW Agreements and would like to add or change the URL please follow these instructions:
1.Step 1: Go to your TorontoMLS account (login with your User ID, PIN #, and token/authenticator password)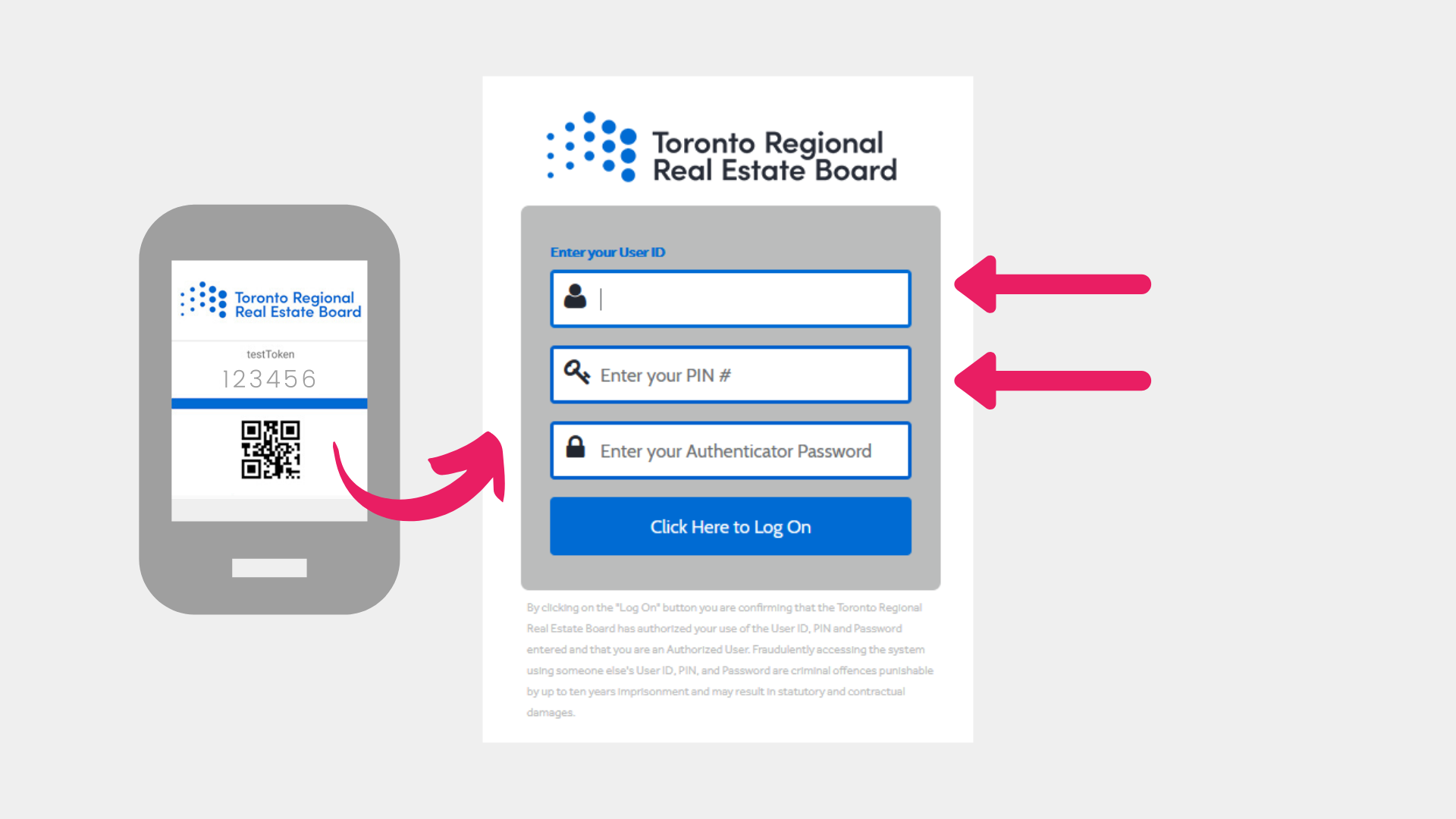 Step 2: When you log in to your dashboard, click on the Market Stats icon.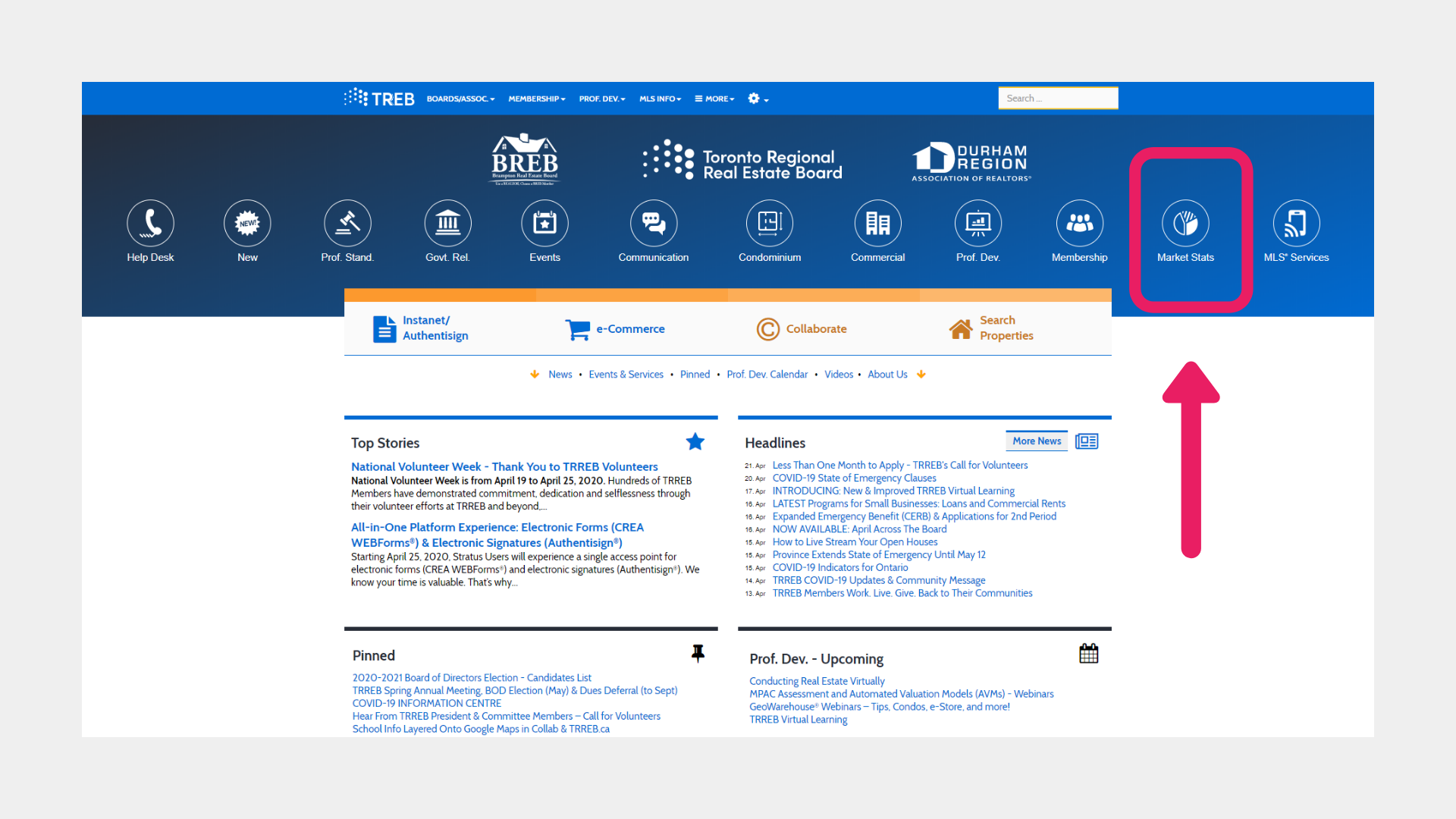 Step 3: You will enter the Spotlight ON TREB Tools and Services. Under MLS® Collaborate & Related Services, find IDX and click on it.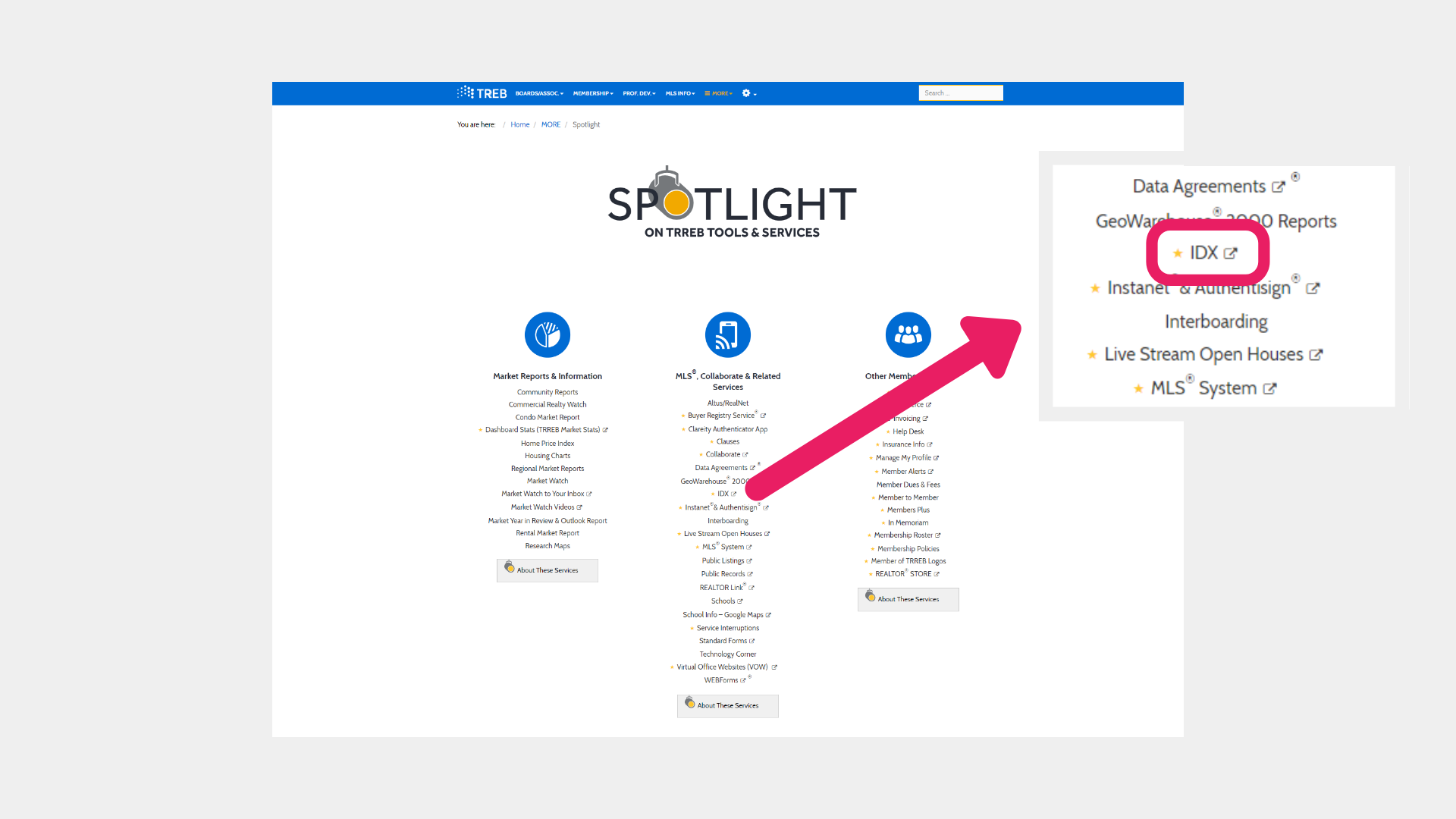 Step 4:
After you click on the IDX link, it will open up the
TRREB Online Agreement login page
.
Enter your Membership #, PIN #, and token/authenticator password.
Step5: Once you're logged in, go to the Active tab: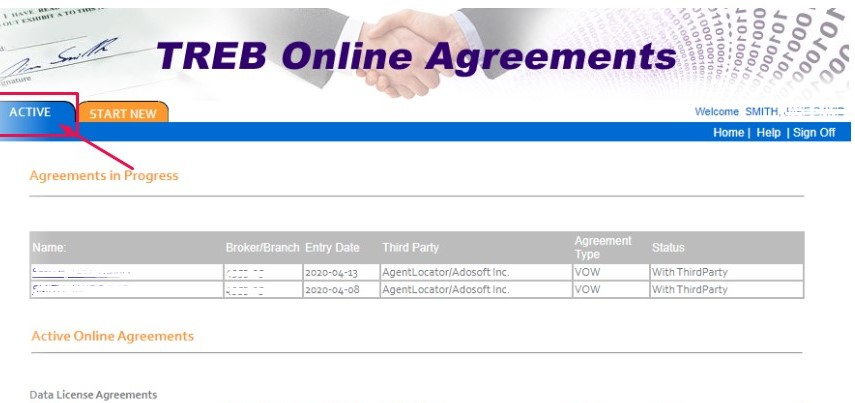 Step6:
Click on your name (hyperlinked) in each
agreement to open up Agreement details:
Step7: Update URLs by adding new domains/websites to URL2 and URL3 field.
NOTE: The IDX and VOW Agreements will then go back to the Broker and TRREB will also need to re-approve them.