Add viewed listings to your emails, search by Name of Additional Contacts, new Listing Emails filters for BeachesMLS, MIAMI MLS, Stellar MLS and NTREIS.
Easily Send Personalized Emails Featuring Your Leads' Viewed Listings
Imagine you work in a car dealership. A person comes in and starts looking at different models and their prices. They'll ask a few questions and walk out without purchasing.
You see them again after a month. They've been to other dealerships, looked at different models and options. Now, they are back at your place. They are asking more questions and looking more carefully at selected models.
Their repeated visit shows they are closer to making the final decision. This time, you'll conclude the visit by giving more detailed information about the models in which the person was most interested, either in print or via email.
The same principles of communication apply to your leads. You'll communicate in a more personalized way with more active leads, providing them with more thorough information.
When a lead picks up its browsing activity on your website or HomeLocator app, it means something has changed. It indicates their interest has picked up, and they are getting closer to purchasing.
The new AgentLocator CRM release now enables you to easily select listings a lead has already viewed and send them in a personalized email. It takes only a few clicks.
Other new CRM features in this Release: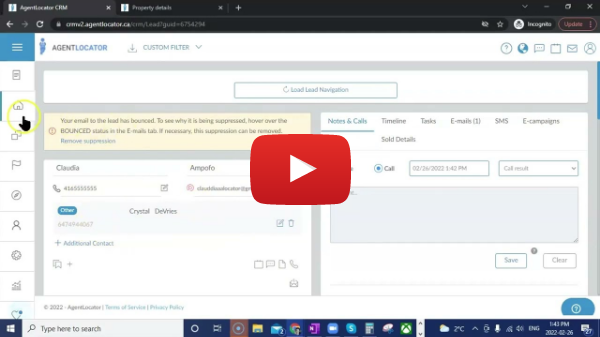 NEW SEARCH OPTION
You can now search your leads based on the name of Additional Contacts entered.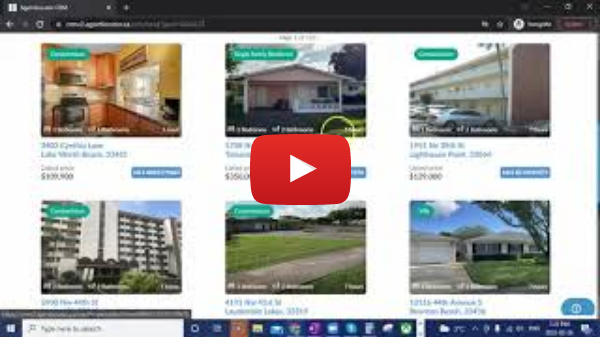 BEACHES MLS
Two new Listing Emails filters, Interior Features and Senior Community are available.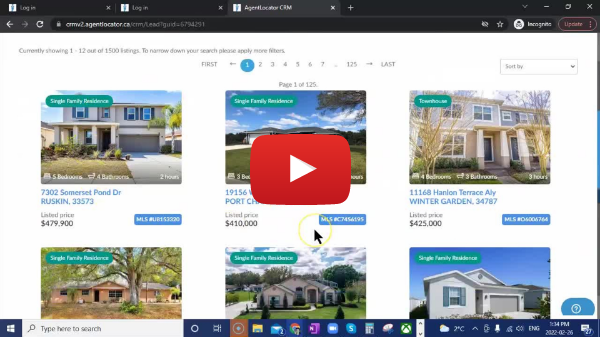 STELLAR MLS
Two new Listing Emails filters, Water View Type and Interior Features, are available.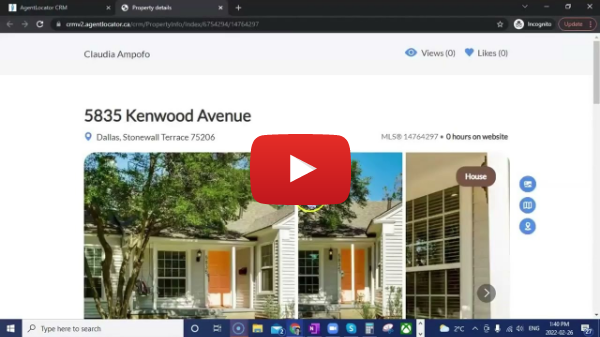 NTREIS
A new Listing Emails filter, Interior Features, is available.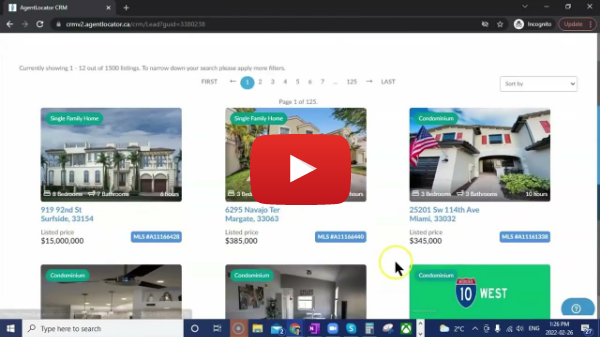 MIAMI MLS
A new Listings Emails filter, Interior Features, is available.


In case you need assistance with any of these new features, please send your request to our Support team at support@agentlocator.ca.
© 2022 AgentLocator, Inc. All Rights Reserved.
5800 Hurontario Street, Unit 1201,
Mississauga, L5R 4B4, Ontario Canada